Engineers will get a glimpse into the future of personal health care devices at DesignMed 2011, where experts will tear down a Nonin Onyx II 9560 fingertip pulse oximeter. The device measures the oxygen saturation in a patient's blood. The teardown will be one of a handful of sessions at ESC Boston, which will explore the horizon in personalized medicine.
"Nonin saw a need for something small and simple taking medical devices from tabletop systems to handheld units nurses can carry around with them," said Bill Betten, a former vice president of engineering at Nonin Medical, who will be in the audience for the teardown.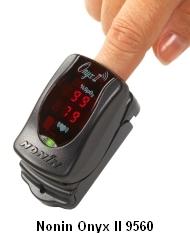 The Onyx system is a regulated device geared for use in hospitals, but it helped forge the way for consumer medical devices that face less stringent regulations.
"In the not-too-distant future, we'll see a lot of neat technologies like headsets that measure body parameters, body-worn sensors, chest straps, and a lot of things that creep up to the edge of the professional medical world," said Betten, now a senior adviser for the medical group at UBM TechInsights, part of UBM LLC.
The sophisticated displays, processors, and user interface software of the fast-moving consumer sector are invading the medical electronics field, which has been focused on trailing-edge components and long design and approval cycles. That's creating "a fundamental clash of cultures," Betten said. "It's all evolving so rapidly it's hard to keep track of it."
On the other hand, the low power and miniature packaging technology of medical implants is likely to flow back into consumer markets someday, he said.
The Nonin teardown will reveal a device using tried and true components, including an NXP microcontroller and a Freescale 8-bit MCU, said David Carey, vice president of technical intelligence at UBM TechInsights, who will open up the device. It is one of about 13 medical device teardowns the group has done to date.
Betten said Nonin used signal processing expertise to amplify and condition light signal in unique ways, so it could use low-power, consumer-grade processors. The model 9560 incorporates a Bluetooth transceiver into the system's battery pack to save space.
Mobile technology will be the theme of a handful of DesignMed sessions. Texas Instruments engineers will review the landscape of personal health care devices and talk about the impact wireless technology is having in medical design. Separately, a consultant will show how to get regulatory approval for health apps.
The program also includes a keynote from MIT professor Charles G. Sodini, who will survey the broad landscape in medical electronics, including innovations in wearable and communicating devices.
For further information
If you'd like to find out about attending ESC Boston, click here.
Here is a full list of conference sessions.
For a related article, see Road to ESC Boston: Samsung Galaxy Tablet Teardown.