A new platform of 34 microcontrollers (MCUs) from Texas Instruments is targeted at safety-critical applications ranging from motor control and factory automation to automotive power steering and antilock braking.
Background: Microcontroller manufacturers are increasingly rolling out new products designed to address the needs of fault-tolerant and fail-safe products. Such products must be able to handle random, unpredictable failures and must support certification of safety standards.
Safety MCUs are already available from a variety of vendors, including Renesas Electronics, Infineon Technologies, Freescale Semiconductor, and Texas Instruments, among others. Their products are typically aimed at aerospace, medical, industrial and automotive applications. "These devices are a good sell into the aerospace and automotive markets," said Adib Ghubril, research director and analyst for the Semiconductor Group at Gartner Inc.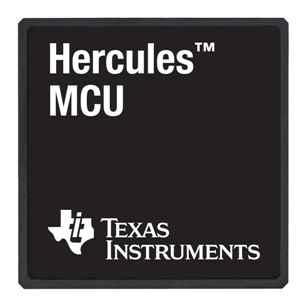 What: Texas Instruments is rolling out the Hercules safety microcontroller platform, which consists of three distinct families: Hercules RM4X family, based on dual ARM Cortex-RF4 cores; Hercules TMS570 family, also based on dual ARM Cortex-RF4; and the Hercules TMS470M family, based on an ARM Cortex-M3 core. RM4X serves high-performance applications, such as motor control, industrial automation, and medical, while the TMS570 targets such applications as automotive stability control and vehicle electrification.
The TMS470M is TI's value line and is targeted at antilock braking, power steering, and passive safety applications, among many others. "These are for applications that must work," Ghubril said. "Dual core is an advantage because you have one core that's doing the work and another that's checking it."
Price: Hercules MCUs range from $4.60 to $15.70 in quantities of 10,000. Development kits range from $79 to $199.
For further reading: Search for microcontrollers on Datasheets.com.