Balluff of Florence, Kan. has released a new generation of inductive ring sensors that are designed to help whenever the infeed of small metal parts needs to be monitored. The company says the sensors are easy to install and can be mounted side-by-side or stacked.
The background: Balluff notes the advantages of inductive proximity sensors include insensitivity to water, oil, dirt, non-metallic particles, target color or target surface finish, and the ability to withstand high shock and vibration environments.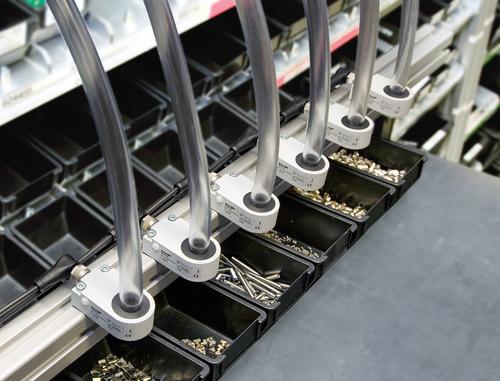 The sensors work for non-contact detection of metallic targets at ranges generally under 50mm (2 inches). Inductive proximity sensors emit an alternating electro-magnetic sensing field. When a metal target enters the sensing field, eddy currents are induced in the target, reducing the signal amplitude, and triggering a change of state at the sensor output.
What: The new sensors are available in 10mm, 15mm, and 25mm diameter openings. They offer sensitivity adjustment and the ability to adjust the duration of the output signal. The sensors are connected with an M12 connector and have one LED for power and a separate LED for function indication.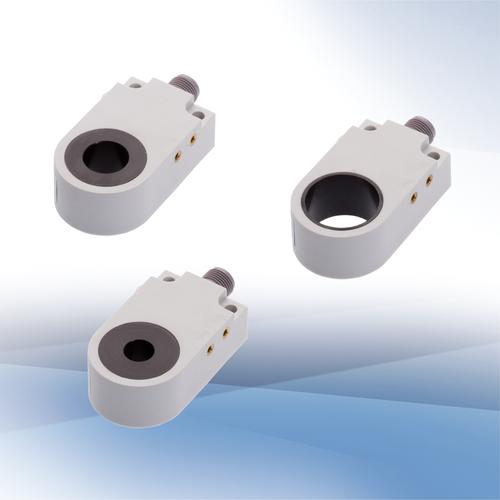 Typical applications include detection of nails, screws, welded studs or similar items, ejection monitoring, part counting, wire-breakage monitoring, nail machines for pallet manufacturing, infeed monitoring in assembly technology, and jam detection for feed tubes.
Price/availability: The price of the sensors varies depending on individual distributors. The sensors are available now. For more information, see inductive sensors at Balluff's Website.