Nothing in the history of the automobile compares to today's frantic effort to breathe life into electric cars and hybrids.
In the following slideshow we've gathered together 15 images, which touch recent developments emerging from the auto industry's ongoing efforts in alternative power train technologies. Our vehicle choices range from Toyota's hybrid gas turbine concept car of 1969, to polished production hybrids, such as the Toyota Prius and Ford Explorer, to backyard electric conversions, such as the drag-racing Crazy Horse Pinto. Our emphasis is on the delivery of electric power, with or without a gasoline counterpart.
Click the image below to view a slideshow of alternative energy vehicles: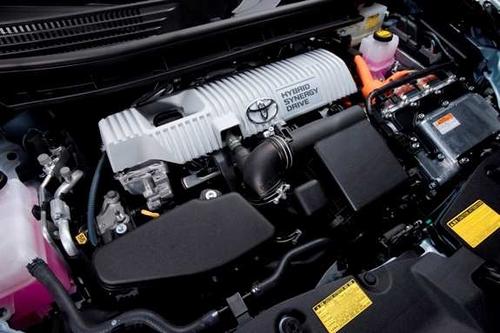 Toyota's Hybrid Synergy Drive is an evolution of the hybrid powertrain that powered the game-changing Toyota Prius. The Synergy Drive replaces a traditional geared transmission with a drive unit that includes an electronic continuously variable transmission. The system allows power to be split between the wheels and an electric generator. (Photo courtesy of Toyota)
Related Content
To keep up with our Chevy Volt coverage, go to Drive for Innovation, and follow the cross-country journey of EE Life editorial director, Brian Fuller. On his trip, sponsored by Avnet Express, Fuller is driving a Volt across America to interview engineers.



A middle school team from Rochester, Mich., has again nabbed the grand prize in the annual international Future City Competition, which drew students from 37 regions of the United States, as well as from England and China.

3
The actor captured imaginations and inspired scientists and engineers all over the world in his role as Star Trek's Mr. Spock.
You know you're an engineer if you chuckle whenever anyone says "centrifugal force," or you find yourself at the airport studying the baggage handling equipment.

3
The word "smart" is becoming the dumbest word around. It has been applied to almost every device and system in our homes. In addition to smartphones and smart meters, we now hear about smart clothing and smart shoes, smart lights, smart homes, smart buildings, and every trendy city today has its smart city project. Just because it has a computer inside and is connected to the Web, does not mean it is smart.
Are you being paid enough? Do you want a better job? According to a recent survey Manpower released just before Engineers Week, employers and engineers don't see eye-to-eye about the state of US engineers' skills and experience.

Focus on Fundamentals consists of 45-minute on-line classes that cover a host of technologies. You learn without leaving the comfort of your desk. All classes are taught by subject-matter experts and all are archived. So if you can't attend live, attend at your convenience.