Nothing in the history of the automobile compares to today's frantic effort to breathe life into electric cars and hybrids.
In the following slideshow we've gathered together 15 images, which touch recent developments emerging from the auto industry's ongoing efforts in alternative power train technologies. Our vehicle choices range from Toyota's hybrid gas turbine concept car of 1969, to polished production hybrids, such as the Toyota Prius and Ford Explorer, to backyard electric conversions, such as the drag-racing Crazy Horse Pinto. Our emphasis is on the delivery of electric power, with or without a gasoline counterpart.
Click the image below to view a slideshow of alternative energy vehicles: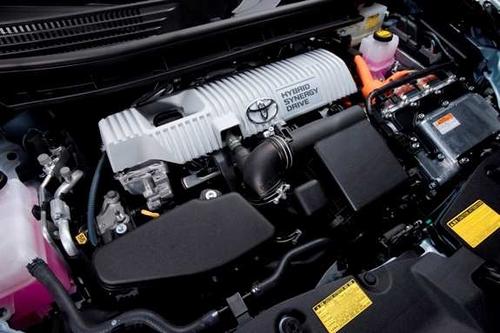 Toyota's Hybrid Synergy Drive is an evolution of the hybrid powertrain that powered the game-changing Toyota Prius. The Synergy Drive replaces a traditional geared transmission with a drive unit that includes an electronic continuously variable transmission. The system allows power to be split between the wheels and an electric generator. (Photo courtesy of Toyota)
Related Content
To keep up with our Chevy Volt coverage, go to Drive for Innovation, and follow the cross-country journey of EE Life editorial director, Brian Fuller. On his trip, sponsored by Avnet Express, Fuller is driving a Volt across America to interview engineers.



As part of a new DARPA project, Jan Scheuermann, a quadriplegic woman, was able to use neural implants to control a F-35 fighter jet in a simulator.
An app for your Android phone finds lighter materials for your design and even tells you how much each will save (or cost) you.
Italian robot maker Comau Robotics has introduced the small, quick Racer999 robot for assembly and packaging.
Using wireless chips and accessories, engineers can now extract data from the unlikeliest of places -- pumps, motors, bridges, conveyors, refineries, cooling towers, parking garages, down-hole drills and just about anything else that can benefit from monitoring.
With strong marketplace demand for qualified engineers across the board that currently outstrips the available supply, there may never be a better time for engineers and project managers to advance their careers and salaries. Whether those moves are successful in the short-term and long-term is likely to depend on how the transition from one job to the next is handled.

Focus on Fundamentals consists of 45-minute on-line classes that cover a host of technologies. You learn without leaving the comfort of your desk. All classes are taught by subject-matter experts and all are archived. So if you can't attend live, attend at your convenience.