Nothing in the history of the automobile compares to today's frantic effort to breathe life into electric cars and hybrids.
In the following slideshow we've gathered together 15 images, which touch recent developments emerging from the auto industry's ongoing efforts in alternative power train technologies. Our vehicle choices range from Toyota's hybrid gas turbine concept car of 1969, to polished production hybrids, such as the Toyota Prius and Ford Explorer, to backyard electric conversions, such as the drag-racing Crazy Horse Pinto. Our emphasis is on the delivery of electric power, with or without a gasoline counterpart.
Click the image below to view a slideshow of alternative energy vehicles: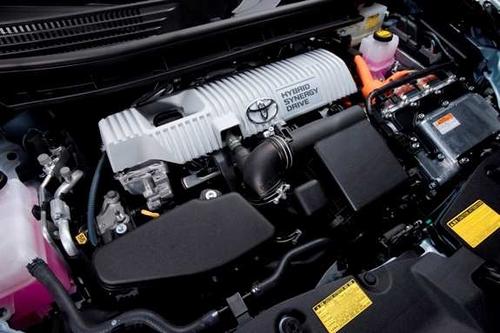 Toyota's Hybrid Synergy Drive is an evolution of the hybrid powertrain that powered the game-changing Toyota Prius. The Synergy Drive replaces a traditional geared transmission with a drive unit that includes an electronic continuously variable transmission. The system allows power to be split between the wheels and an electric generator. (Photo courtesy of Toyota)
Related Content
To keep up with our Chevy Volt coverage, go to Drive for Innovation, and follow the cross-country journey of EE Life editorial director, Brian Fuller. On his trip, sponsored by Avnet Express, Fuller is driving a Volt across America to interview engineers.




7
When Dick Neubert discovered that his fireplace's heatilators lost heat when not in use, he created a gadget to rectify the situation.

5
Microsoft will quit supporting – and patching – Windows XP in April. This may be a cruel development for plants.

2
Injection molding can be a powerful tool for both prototyping and production. Here are some tips on how design engineers can get the most out of it.

3
Truchard will be presented the award at the 2014 Golden Mousetrap Awards ceremony during the co-located events Pacific Design & Manufacturing, MD&M West, WestPack, PLASTEC West, Electronics West, ATX West, and AeroCon.

15
In a bid to boost the viability of lithium-based electric car batteries, a team at Lawrence Berkeley National Laboratory has developed a chemistry that could possibly double an EV's driving range while cutting its battery cost in half.


LATEST ARCHIVED BROADCAST
For industrial control applications, or even a simple assembly line, that machine can go almost 24/7 without a break. But what happens when the task is a little more complex? That's where the "smart" machine would come in. The smart machine is one that has some simple (or complex in some cases) processing capability to be able to adapt to changing conditions. Such machines are suited for a host of applications, including automotive, aerospace, defense, medical, computers and electronics, telecommunications, consumer goods, and so on. This discussion will examine what's possible with smart machines, and what tradeoffs need to be made to implement such a solution.



Datasheets.com Parts Search
185 million searchable parts
(please enter a part number or hit search to begin)