Nothing in the history of the automobile compares to today's frantic effort to breathe life into electric cars and hybrids.
In the following slideshow we've gathered together 15 images, which touch recent developments emerging from the auto industry's ongoing efforts in alternative power train technologies. Our vehicle choices range from Toyota's hybrid gas turbine concept car of 1969, to polished production hybrids, such as the Toyota Prius and Ford Explorer, to backyard electric conversions, such as the drag-racing Crazy Horse Pinto. Our emphasis is on the delivery of electric power, with or without a gasoline counterpart.
Click the image below to view a slideshow of alternative energy vehicles: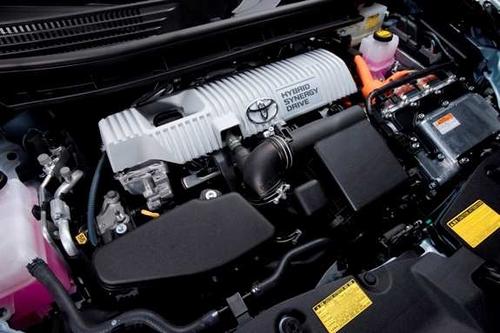 Toyota's Hybrid Synergy Drive is an evolution of the hybrid powertrain that powered the game-changing Toyota Prius. The Synergy Drive replaces a traditional geared transmission with a drive unit that includes an electronic continuously variable transmission. The system allows power to be split between the wheels and an electric generator. (Photo courtesy of Toyota)
Related Content
To keep up with our Chevy Volt coverage, go to Drive for Innovation, and follow the cross-country journey of EE Life editorial director, Brian Fuller. On his trip, sponsored by Avnet Express, Fuller is driving a Volt across America to interview engineers.




3
With LEDs dropping in price virtually every year, automakers have begun employing them, not only on luxury vehicles, but on entry-level models, as well.

7
The 3D printing revolution seems to have a knack for quickly moving technology ahead by way of collaborative effort and even a little friendly competition -- all of course in the name of scientific advancement.

8
Littelfuse Inc. has created a NASA Exploration & Discovery Experience for the engineering community as part of its 2013 Speed2Design promotion.

0
Advantech has launched a new series of motion-control I/O modules to meet the increased demands that come with more distributed industrial systems that require control of a growing number of axes and devices.

24
Using almost 200 light-emitting diodes in the front and back of the new 2014 CTS, Cadillac designers are showing how LEDs can change the character of a vehicle.


A quick look into the merger of two powerhouse 3D printing OEMs and the new leader in rapid prototyping solutions, Stratasys. The industrial revolution is now led by 3D printing and engineers are given the opportunity to fully maximize their design capabilities, reduce their time-to-market and functionally test prototypes cheaper, faster and easier. Bruce Bradshaw, Director of Marketing in North America, will explore the large product offering and variety of materials that will help CAD designers articulate their product design with actual, physical prototypes. This broadcast will dive deep into technical information including application specific stories from real world customers and their experiences with 3D printing. 3D Printing is




Datasheets.com Parts Search
185 million searchable parts
(please enter a part number or hit search to begin)