Nothing in the history of the automobile compares to today's frantic effort to breathe life into electric cars and hybrids.
In the following slideshow we've gathered together 15 images, which touch recent developments emerging from the auto industry's ongoing efforts in alternative power train technologies. Our vehicle choices range from Toyota's hybrid gas turbine concept car of 1969, to polished production hybrids, such as the Toyota Prius and Ford Explorer, to backyard electric conversions, such as the drag-racing Crazy Horse Pinto. Our emphasis is on the delivery of electric power, with or without a gasoline counterpart.
Click the image below to view a slideshow of alternative energy vehicles: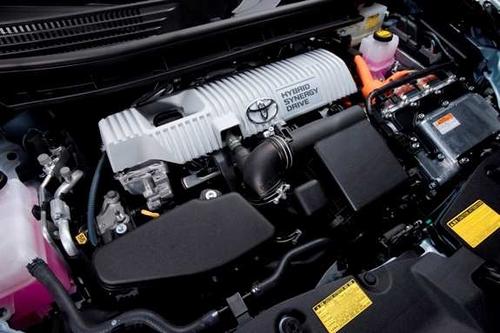 Toyota's Hybrid Synergy Drive is an evolution of the hybrid powertrain that powered the game-changing Toyota Prius. The Synergy Drive replaces a traditional geared transmission with a drive unit that includes an electronic continuously variable transmission. The system allows power to be split between the wheels and an electric generator. (Photo courtesy of Toyota)
Related Content
To keep up with our Chevy Volt coverage, go to Drive for Innovation, and follow the cross-country journey of EE Life editorial director, Brian Fuller. On his trip, sponsored by Avnet Express, Fuller is driving a Volt across America to interview engineers.




7
A team of Colorado State University students has created a gadget that guides a remote control airplane through the sensors in a glove.

9
The Tesla Model S' performance in Consumer Reports tests was a major victory for electric cars, but a bigger challenge still lies ahead.

3
By refining topologies and using new fluid technology, Moog's new peak sine drive controller increases available power without increasing controller volume.

3
Lantronix Inc. has expanded its line of controllers for sensor networks with the release of a rugged controller that improves management of automation systems used in a number of industries, including manufacturing, oil and gas, and chemicals.

7
Inspired by the hooks a parasitic worm uses to penetrate its host's intestines, the Karp Lab has invented a flexible adhesive patch covered with microneedles that adheres well to wet, soft tissues, but doesn't cause damage when removed.


A quick look into the merger of two powerhouse 3D printing OEMs and the new leader in rapid prototyping solutions, Stratasys. The industrial revolution is now led by 3D printing and engineers are given the opportunity to fully maximize their design capabilities, reduce their time-to-market and functionally test prototypes cheaper, faster and easier. Bruce Bradshaw, Director of Marketing in North America, will explore the large product offering and variety of materials that will help CAD designers articulate their product design with actual, physical prototypes. This broadcast will dive deep into technical information including application specific stories from real world customers and their experiences with 3D printing. 3D Printing is




Datasheets.com Parts Search
185 million searchable parts
(please enter a part number or hit search to begin)