Honeywell has expanded its TruStability platform with a line of board-mount, ultra-low-pressure sensors. The devices are designed to sense very small changes in pressure while also withstanding high working pressures and maintaining stability.
The background: These new devices were designed to combine specific performance factors -- high sensitivity with high overpressure and burst pressure. Honeywell developed specific technology to protect the sensor without sacrificing the sensor's sensitivity to pressure. The sensors are also designed to provide high durability amid environmental factors such as temperature and humidity.
The ultra-low-pressure sensors are also designed for improved performance relative to stability, even after long-term use and thermal extremes. This quality is intended to minimize system calibration needs, maximize system performance, and help support system uptime by eliminating the need to service or replace the sensor during its application life.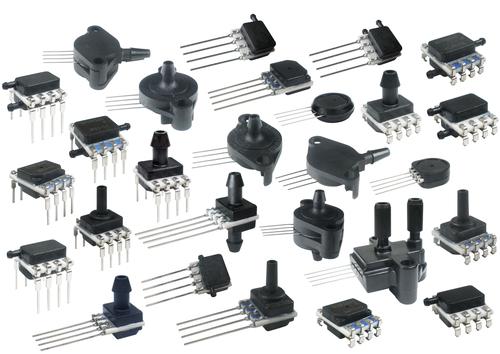 What: The sensors provide an amplified compensated digital or analog output for reading pressure over the full-scale pressure span in the ultra-low pressure range of ±2.5mbar to ±40mbar (±1 inH2O to ±30 inH2O), providing support for many industrial and medical applications.
HVAC (heating, ventilation, and air conditioning) applications can include VAV (variable air volume), static duct pressure clogged HVAC filer detection, HVAC transmitters, and indoor air quality. Medical control applications can include ventilators, anesthesia machines, spirometers, nebulizers, and hospital room air pressure.
Price/availability: These ultra-low pressure sensors are available at Honeywell's parts site.