Precise, selective abrasion coating advantages
As a result of the time savings that manufacturers realize using Vuecoat in place of other abrasion-coating processes, part supply chains involve fewer hands-on procedures that can increase human error and product fallouts.
The process also makes it possible for manufacturers to overcome many design challenges. For example, it allows for only a select area on a component to be exposed for abrasion coating, rather than the entire component, with no masking required. The flexibility and precision Vuecoat helps manufacturers achieve allows for the creation of products with coatings that are integrated from different materials into a single part prior to the coating process. An example of such a device might include a two- or three-shot handheld surgical tool with a clear window; a rigid, opaque frame; and a gripping surface made of soft elastomer.
Part designs for snap and assembly features have also been a great engineering challenge when considering coating processes. Typically, such assemblies must be designed around special coating requirements, and snap-feature designs must be tweaked with coating thicknesses in mind. The Vuecoat process eliminates these steps -- keeping all assembly features clean and free of any coating, without the use of masks.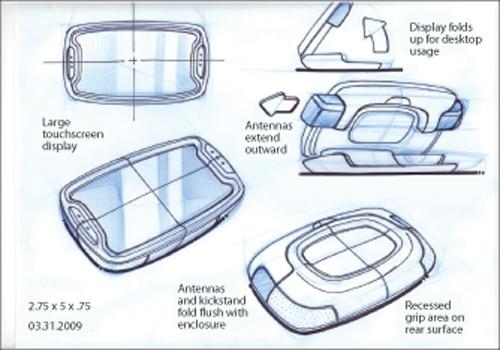 Fewer manufacturing steps reduces costs
Manufacturers find the Vuecoat process requires lower overhead to run. It decreases typical fallout on coating processes and allows for rapid changeover. Non-recurring engineering (NRE) costs and material costs are also reduced using Vuecoat, which reduces costs by requiring much less coating material to operate. Ultimately, the elimination of masking-related steps in the abrasion-coating process helps manufacturers achieve speed to market, as well as the competitive edge, with high-quality products that contain precise, selective abrasion coating.