"Our goal has been to develop a common interface and set of data types, engineering units, and structures for representing energy and power within the overall framework of the [CIP] specification," says Rich Morgan, co-chairman of ODVA's SIG for Energy Applications and engineer for power and energy products at Rockwell Automation, an ODVA principal member. "This reduces complexity by enabling devices to share energy data using the objects and services regardless of the vendor. The CIP architecture and tools reduce the cost and time to implement by reducing the engineering hours it takes to determine what register to use, and how to translate the data type into useful information."
Morgan says the awareness piece is the foundation everything else is built on. Industrial users have been interested in energy usage for a long time, but have not typically been challenged to do anything about energy because it is difficult and expensive to get a view of usage down into the organization.
The monthly electric bill makes it easy at the utility level, giving the user visibility into energy and demand charges. But it is much more difficult to tie energy usage to decisions on the plant floor -- even something as simple as determining department usage, and how much they should be back-charged to provide accountability.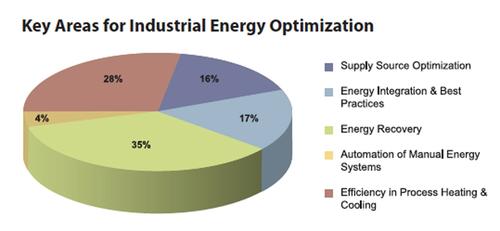 The goal with the new energy objects is to drive that energy awareness into the control and information architecture of the production domain. This approach will allow very granular information at the device, motor, drive, and overload relay levels to be aggregated together to create meaningful information. That information can then be exposed to create energy visibility for the managers and operators of the plant, and also be used by smart algorithms for automated control of energy.
The information can also help solve another problem in the production domain, which is tracking how much energy it takes to make a product. The facility can be consuming a lot of energy, but it can be very efficient, based on the energy consumption per widget. Granularity is essential to understanding the details of the issue.
"One of our goals with this project is to make it simple for simple devices to be simply energy aware," says Voss. "While ODVA didn't want to reinvent the wheel, [it] actually found a void of standards and pre-existing work pertaining to energy awareness standards for the production domain."
Standardization is an important element of ODVA's work, along with making sure an adequate model for energy awareness is developed. At the same time, ODVA is seeking to provide structures for energy awareness within CIP that is efficient for data transmission and straightforward to implement.
"Of our two main challenges, the first is to agree on terminology and a language. Energy isn't rocket science, but it is specialized and has its own language," says Morgan. "Kilowatt hours mean one thing, and kilowatts mean something different, and they are not interchangeable terms."