That's why biomedical companies are working on replacement technologies for the Holter. Their goal: to create a product that's smaller, more flexible, and doesn't need to be connected to a jumble of wires. What's more, they want their new products to gather up to 14 days of data, as opposed to three, and to be disposable after a single use.
"If you look at the market, there's a very clear space for small-form-factor Holter monitors," says Robert Burnham, strategic marketing manager for biopotential analog front ends at Texas Instruments Inc.
With its Zio Patch, iRhythm has been among the first to produce a small alternative to the Holter monitor. iRhythm, founded by cardiologist and electrophysicist Uday Kumar, set out in 2006 to create a product that would solve the issues facing existing technology. In truth, Kumar's vision was of a device that couldn't gather all of the heartbeat intricacies of a conventional ECG, but one that would be smaller, more flexible, and far more comfortable for users to wear for long durations. As a result, Kumar believed his device would be capable of catching heart abnormalities that might escape a Holter in a short, two- or three-day period.
"Our team identified the need for a long-term monitor -- one that could be used between seven and 14 days," Day says.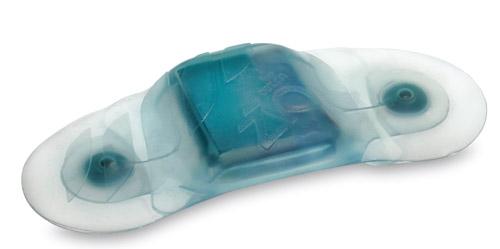 Indeed, the Zio Patch, released to the market earlier this year, has the capability of doing just that. Housed in a thermoplastic elastomer, the device's electronics use only a single lead, rather than the three typically employed by a conventional Holter. As a result, the Zio Patch is capable of providing only one view of a patient's rhythm, rather than multiple views that can be helpful when diagnosing particularly complex arrhythmias.
What it loses in detail, however, the Zio Patch gains in usability. The device -- a product of five years of work by iRhythm engineers, software teams, and battery experts -- works by recording the analog heartbeat signal and then sending it to an analog-to-digital converter. A built-in microcontroller unit (MCU), powered by a lithium polymer battery, then processes the digital signal and sends it to a Flash NAND memory, which stores the data. When 14 days of data-grabbing is complete, the Zio Patch's information can be retrieved by cutting the elastomeric housing open and drawing it out through a USB interface inside.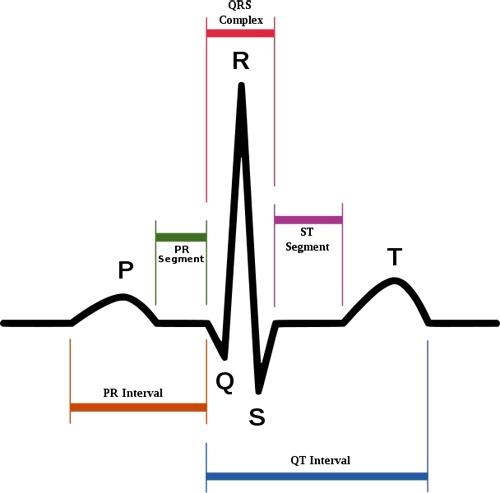 For users, the device could represent a big lifestyle improvement. It's small, adheres to the body, and allows users to forget they're wearing it. "It's small enough to be highly patient compliant, and it's waterproof, so it can be worn comfortably by a patient for a long period of time," Days says.