Biomedical engineers may be on the verge of giving a big boost to the human heart, as they transform the venerable electrocardiogram (ECG) from a complicated jumble of wires to a tiny electronic patch about the size of a bar of soap.
Thanks to the availability of cheaper memory and smaller electronic components, engineers are rolling out a new breed of bandage-sized devices that can track more than a million heartbeats over a two-week period. With these devices, cardiologists can get a better snapshot of a heart's performance during everyday activities such as physical labor and exercise. Patients can also learn whether that intermittent pitter-patter in the chest is a genuine arrhythmia or just one too many cups of coffee.
"The technical specialists who created the backbone of the Internet are the same ones who are now creating new medical systems," says Mark Day, vice president of research and development for iRhythm Technologies Inc., maker of a wearable cardiac care device. "We have engineers working on mechanical, electrical, firmware, materials, and battery chemistry aspects of these devices."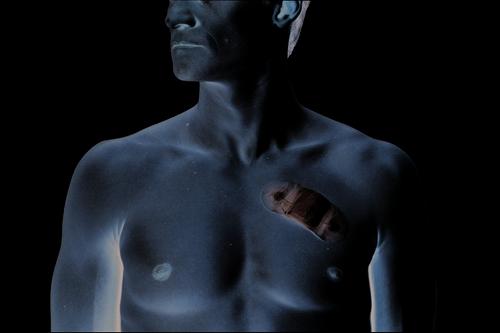 To be sure, the Holy Grail -- a Band-Aid-sized patch that can measure all of the various aspects of a heartbeat -- is still on the horizon. But medical device manufacturers are getting close. iRhythm, for example, now offers a stickable device measuring about 5x2x0.5 inches called the Zio Patch, which incorporates electrodes, analog parts, a microcontroller, memory, and a USB port, so that doctors can retrieve the data it stores.
Similarly, Imec has created a smart ECG Necklace. The Belgium-based nanoelectronics firm is also working on a device called the Health Patch, which will take ECGs almost down to the size of a Band-Aid.
"We are indeed moving toward the Band-Aid," says Julien Penders, program manager for body area networks at Imec. "A Band-Aid is very thin and very flexible, so to get there we still need to reduce the size, while making everything more flexible and stretchable. When we can do all that, we'll have a very small ECG product."
Even now, though, engineers are creating products with the potential to be huge game-changers. One big area of concentration: finding a replacement for the conventional Holter monitor.
Holter monitors, which are about the size and weight of a 1995 Palm handheld, enable cardiologists to monitor patients for a few days while they go about their daily lives. The problem, however, is that Holter monitors are bulky and uncomfortable for patients, since they are taped to the abdomen and then connected to numerous electrodes placed around a person's torso. Users of the monitors complain they can't shower or exercise, and they say sleeping is difficult. Moreover, Holter monitors typically gather data about the heart's performance for only two or three days, at best.