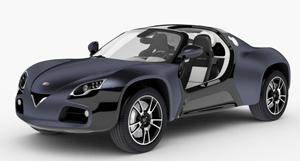 Energy efficiency took center stage at the recent North American International Auto Show, as manufacturers proved they could find a multitude of ways to boost fuel economy.

While four inches of snow fell on the streets outside Cobo Hall in Detroit, automakers inside rolled out green technologies aimed at halting global warming. The new technologies, ranging from electric vehicles to smart phone apps to power-efficient audio systems, are helping them come closer to the government-mandated 35.5-mpg corporate average fuel economy (CAFÉ) needed by 2016.

One way to meet the CAFÉ mandates is to roll out new hybrid vehicles and electric cars, and the auto show was rife with such introductions. Ford announced its Focus Electric, to be out in dealerships later this year, along with its C-Max hybrid and C-Max Energi plug-in hybrid, both slated for 2012. Toyota, meanwhile, showed off its forthcoming Prius Plug-In, as well as its all-electric RAV4, which will hits the streets sometime in 2012. And French manufacturer Venturi Automobiles unveiled the all-electric Venturi America, a 300-hp "high-voltage buggy," said to modeled after American dune buggies.
The pressure to boost efficiency has reached the point where automakers are looking to suppliers more than ever, in search of help. Suppliers at the show talked about ongoing efforts with automakers on products ranging from starter motors to audio speakers. "They gave us the opportunity and said, 'Maximize everything you can,'" said Robert Barnicoat, director of global business development for
Harman/Becker Automotive Systems
, regarding his company's dealings with
Toyota Motor Corp
. in the design of audio systems.
Teaming With Suppliers
New cars, of course, grabbed the headlines at the show. Ford's Focus Electric made the biggest splash, coming as it did on the heels of the Chevy Volt and
Nissan Leaf
, which took center stage last year. The Focus Electric, with 100 miles of all-electric range, appears to be positioned to go as a head-to-head competitor against the Leaf. Toyota, meanwhile, was betting on the Volt-busting Prius Plug-In, which will offer an all-electric range of about 13 miles and an overall driving range of more than 500.
"Most folks will be able to go to work and do errands in the all-electric mode," said Toyota spokeswoman Jana Hartline. "Then on the weekend, they'll burn gasoline and take it out for a longer drive."
While new vehicles grabbed the headlines, however, automotive suppliers showed they're playing an equally important role, especially in conventional gas-burning vehicles. Harman described how it teamed with Toyota on the incorporation of its GreenEdge audio technology. Although audio components would have once been unthinkable as a solution to fuel efficiency dilemmas, manufacturers such as Toyota are now looking for every imaginable edge, and GreenEdge supplied one.
Toyota incorporated GreenEdge in its 2011 Prius V, a hybrid gasoline-electric mid-size that's known for its greenness. The new technology helped maintain the desired image with a multitude of energy efficiency advantages, including a weight savings of 37 percent, power improvement of 41 percent, packaging reduction of 5 percent and an overall energy efficiency boost of more than 60 percent.
GreenEdge's advantages are a godsend for companies like Toyota, which are always searching for ways to boost product quality while cutting energy use. Conventional audio speakers, which can be bulky, are a prime place to start that search, largely because big speakers can cause packaging difficulties in already-tight spaces, while adding weight at the same time.
"Mass is always a challenge for us," said Barnicoat of Harman. "If we can help the manufacturer reduce the weight in the car, then we've achieved our goal."
Similarly, Denso Corp. said it's ready to help its customers by building a new breed of electric starter motors for the coming adoption of start/stop technology. Denso engineers said they're talking to a number of automakers, with some planning on incorporating the technology as early as 2012.
"The wave is coming," said Robert Martin, director of engine electrical engineering at
Denso International America
. "Using start/stop, we can boost fuel economy by three to five percent, and that's what the manufacturers want."
Start/stop, which involves stopping a car's engine at traffic lights as a means of saving fuel, is being viewed as a key technology in the North American automotive market, where drivers annually burn about 3 billion gallons of gas while sitting idly in traffic.
Denso's solution is a beefed-up starter motor that's connected to the car's battery by a switch. The motor meets the performance requirements of start/stop operation, offering about 10 times more starts than conventional starter motors. Martin said that conventional starter motors are built for a lifetime of about 35,000 starts, whereas start/stop motors must offer about 350,000 starts.
The technology is expected to offer an average fuel economy boost of about 3-5 percent -- as much as 7 percent in big cars and less in smaller vehicles.
"These products will start appearing in North America in 2012," Martin said. "We're talking to all the OE's (original equipment manufacturers) and we're expecting big growth." 
Energy Efficiency, Bit By Bit
At the show,
Ford Motor Co.
also said it's looking for green solutions outside the realm of powertrains. The giant automaker showed off a suite of information technologies designed to make it easier for EV enthusiasts to get the best out of their new vehicles. New dashboard displays will provide drivers with a multitude of ways to check their remaining charge. A feature called MyFord Touch will display an icon showing the battery state of charge, and will work with GPS to determine whether drivers can make it to their remaining destinations. Similarly, MyFord Mobile will provide charge information to smart phone screens and computer displays, and will even employ a Microsoft app designed to help owners re-charge their vehicles in the middle of the night, when electricity rates are lower. MyFord Mobile will even include an app that memorizes a person's driving habits (classifying them in categories ranging from "zippy" to "Zen") and then use that information to make range calculations. It will also alert drivers to the presence of the nearest charging stations.
"What we see with electric vehicle customers is a need for more planning," said Dave Finnegan, marketing manager for Ford electric vehicles.
Automakers at the show made it clear that their efforts are more than greenwash. Nissan said that it ultimately plans to sell 500,000 Nissan Leafs per year. At the same time, Ford, GM, Honda and Toyota are ratcheting up their efforts, especially with regard to vehicles that use both electricity and gasoline. All of the companies hope to woo new customers into green vehicles.
"Electrification as a whole has been a huge ongoing effort for us," Finnegan said. "We want to make driving and living with electric vehicles as seamless as possible."