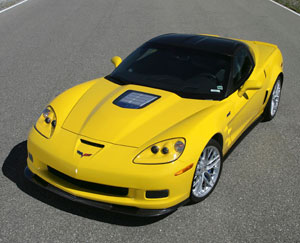 Oak Ridge National Labs (ORNL) in Tennessee is finishing construction of a pilot plant that will be able to produce up to 25 tons per year of carbon fiber from low-cost lignin and other feedstocks.

Successful startup of the technology could pave the way for much wider use of carbon-fiber composites in cars, wind turbines and other industrial applications.

"Through its investment in the Carbon Fiber Technology Facility (CFTF), the federal government is facilitating the commercialization of a full-scale manufacturing process for carbon fiber that is cheap enough to be purchased by auto and wind turbine companies," says Fred Baker, a scientist in the Materials Science and Technology Div.'s (MSTD) Carbon Materials Technology group.

The U.S. Dept. of Energy last year provided ORNL with $34.7 million in American Recovery and Reinvestment Act funding to build the Carbon Fiber Technology Facility.

The funding will allow ORNL to consolidate its carbon-fiber composite research from three scattered buildings.

The ORNL estimates that every 10 percent reduction in vehicle weight increases by 5 to 8 percent the miles a vehicle can travel for the same input of energy. The weight of an engine could be reduced up to 60 percent if carbon composites were used extensively in the vehicle.

Widespread use of carbon composites is a game changer for large aircraft such as the Boeing Dreamliner 787 and the Airbus XWB 350. The enormous benefit of carbon composites in aircraft justifies the price of $10 to $20 per pound. Experts feel that widespread use in cars will require prices of carbon fiber to drop to around $5 to $7 per pound.

Use of carbon fibers is limited to high-end cars with premium prices. One example is the Corvette ZR1, which features carbon-fiber dual-port front fenders, a carbon-fiber raised hood with window and a full-width, body-color carbon-fiber rear spoiler.


PAN and Lignin
The new facility at Oak Ridge will house a conventional conversion line for producing carbon fiber from low-cost precursors, including polyacrylonitrile (PAN), a polymer derived from petroleum, and lignin, which is derived from wood and switchgrass.
The facility will also have a melt spin line that will produce precursor fibers from raw materials such as lignin from paper mills and from biorefineries that separate lignin from cellulose. A biorefinery at Vonore, TN will use technologies developed by the Bioenergy Sciences Center at ORNL and the University of Tennessee to economically break down cellulose into sugars and ferment them to make cellulosic ethanol fuel.
Feedstocks include switchgrass and wood from hybrid poplar trees.
Melt spinning is a commonly used process to make nylon, polyester and other fibers used in various textile products.
"Melt spinning is cheaper than wet spinning because 100 percent of the feedstock materials is converted to fiber as they pass through the spinneret," says Cliff Eberle, an engineer in the Polymer Matrix Composites Group of ORNL's Materials Science and Technology Div. "In solution spinning used for the PAN process, only about 20 percent of the material passing through the spinneret is PAN, with the rest being solvent. Furthermore, recovering the solvent and complying with environmental regulations make the PAN process costly."
Baker says that melt spinning can produce a low-cost carbon fiber from lignin. The precursor generally accounts for half the production cost. A highlight of Baker's work was the demonstration that high-purity lignin can be isolated from the "black liquor" of the paper-making process without an expensive purification step. The cellulosic ethanol fuel process is a route to even higher purity lignin.
ORNL is managed by UT-Battelle for the Dept. of Energy.
Photo: The Corvette ZR1 makes extensive use of carbon composites to reduce weight and boost performance.Source: General Motors