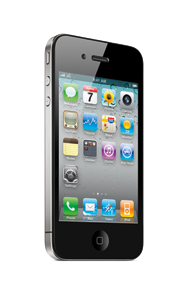 Apple may have found a solution to widely reported reception problems for its latest iPhone. Earlier this month, Apple bought all rights to commercialize a new metals technology for consumer electronics applications.

Liquidmetal Technologies of Rancho Santa Margarita, CA, granted Apple a perpetual, worldwide, fully paid exclusive license to commercialize its intellectual property in the field of consumer electronic products in exchange for a license fee.

The intellectual property refers to the development of liquid amorphous metals, also called "metallic glass," which were first reported by scientists at the University of California in 1960.  Amorphous metal technology is said to combine the mechanical benefits of metals with the processing benefits of plastics.

Liquidmetal was established in 2003 to commercialize the technology, which may still require significant investment by Apple to make it fully processable like a plastic. The payoff would be huge - a housing for portable electronics devices that would provide the strength and electrical properties of metals with the ability to quickly produce components with complex shapes.

It's not known which cocktail of metals from Liquidmetal Apple may pursue for its electronic applications. One of the first commercial alloys developed at Caltech contained zirconium, titanium, copper, nickel and beryllium.

Most metals crystallize when cooled. Caltech researchers, however, discovered that certain metals remain amorphous if cooled in special ways. Amorphous materials such as glass can be brittle - one of the issues Apple researchers may need to address.

The latest model of the iPhone featured a metal antenna that surrounded the outside of the device. The design played to Apple's strengths - the new model is thin and light. But technical problems may have been the impetus for investment in a major new materials technology.

Liquidmetal Technologies retains the rights to commercialize the technology for other markets, such as defense, where it was granted a new patent for composite armor in 2009. Another major market may be devices for medical applications.

"We believe that the unique properties of bulk Liquidmetal alloys provide a combination of performance and cost benefits that could make them a desirable replacement to incumbent materials, such as stainless steel and titanium, currently used in various medical device applications," the company said in its most recently filed 10-K financial statement with the Securities and Exchange Commission.

One reason why Liquidmetal may have sold such extraordinary access to its technology could be financial.

The company has experienced significant operating losses since its inception. The net loss for the fiscal years ending Dec. 31, 2008, 2007 and 2006, was $6.6 million, $5.6 million, and $14.5 million, respectively. Liquidmetal had an accumulated deficit of approximately $162.3 million at Dec. 31, 2008. Part of the deficit was attributable to losses generated by discontinued equipment manufacturing and retail golf operations.

Officials at Apple nor Liquidmetal Technologies could be reached immediately for comment.




7
Enabling the Future is designing prosthetic appendages modeled more like superhero arms and hands than your average static artificial limbs. And they're doing it through a website and grassroots movement inspired by two men's design and creation in 2012 of a metal prosthetic for a child in South Africa.

0
In order to keep an enterprise truly safe from hackers, cyber security has to go all the way down to the device level. Icon Labs is making the point that security has to be built into device components.

1
Senior Technical Editor Chuck Murray gets the skinny on Harting Inc.'s 3D MID technology, which allows users to create a three-dimensional circuit board out of molded plastic.

3
Three days after NASA's MAVEN probe reached Mars, India's Mangalyaan probe went into orbit around the red planet. India's first interplanetary mission, and the first successful Mars probe launched by an Asian nation, has a total project cost of nearly $600 million less than MAVEN's.

0
Siemens PLM Software has made an in-kind donation of software to Central Piedmont Community College in North Carolina for its science, technology, engineering, and mathematics (STEM) Division.

Focus on Fundamentals consists of 45-minute on-line classes that cover a host of technologies. You learn without leaving the comfort of your desk. All classes are taught by subject-matter experts and all are archived. So if you can't attend live, attend at your convenience.
Next Class: October 1 - 30
Sponsored by Gates Corporation