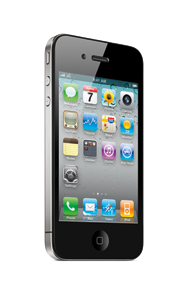 Apple may have found a solution to widely reported reception problems for its latest iPhone. Earlier this month, Apple bought all rights to commercialize a new metals technology for consumer electronics applications.

Liquidmetal Technologies of Rancho Santa Margarita, CA, granted Apple a perpetual, worldwide, fully paid exclusive license to commercialize its intellectual property in the field of consumer electronic products in exchange for a license fee.

The intellectual property refers to the development of liquid amorphous metals, also called "metallic glass," which were first reported by scientists at the University of California in 1960.  Amorphous metal technology is said to combine the mechanical benefits of metals with the processing benefits of plastics.

Liquidmetal was established in 2003 to commercialize the technology, which may still require significant investment by Apple to make it fully processable like a plastic. The payoff would be huge - a housing for portable electronics devices that would provide the strength and electrical properties of metals with the ability to quickly produce components with complex shapes.

It's not known which cocktail of metals from Liquidmetal Apple may pursue for its electronic applications. One of the first commercial alloys developed at Caltech contained zirconium, titanium, copper, nickel and beryllium.

Most metals crystallize when cooled. Caltech researchers, however, discovered that certain metals remain amorphous if cooled in special ways. Amorphous materials such as glass can be brittle - one of the issues Apple researchers may need to address.

The latest model of the iPhone featured a metal antenna that surrounded the outside of the device. The design played to Apple's strengths - the new model is thin and light. But technical problems may have been the impetus for investment in a major new materials technology.

Liquidmetal Technologies retains the rights to commercialize the technology for other markets, such as defense, where it was granted a new patent for composite armor in 2009. Another major market may be devices for medical applications.

"We believe that the unique properties of bulk Liquidmetal alloys provide a combination of performance and cost benefits that could make them a desirable replacement to incumbent materials, such as stainless steel and titanium, currently used in various medical device applications," the company said in its most recently filed 10-K financial statement with the Securities and Exchange Commission.

One reason why Liquidmetal may have sold such extraordinary access to its technology could be financial.

The company has experienced significant operating losses since its inception. The net loss for the fiscal years ending Dec. 31, 2008, 2007 and 2006, was $6.6 million, $5.6 million, and $14.5 million, respectively. Liquidmetal had an accumulated deficit of approximately $162.3 million at Dec. 31, 2008. Part of the deficit was attributable to losses generated by discontinued equipment manufacturing and retail golf operations.

Officials at Apple nor Liquidmetal Technologies could be reached immediately for comment.




7
When Dick Neubert discovered that his fireplace's heatilators lost heat when not in use, he created a gadget to rectify the situation.

5
Microsoft will quit supporting – and patching – Windows XP in April. This may be a cruel development for plants.

2
Injection molding can be a powerful tool for both prototyping and production. Here are some tips on how design engineers can get the most out of it.

3
Truchard will be presented the award at the 2014 Golden Mousetrap Awards ceremony during the co-located events Pacific Design & Manufacturing, MD&M West, WestPack, PLASTEC West, Electronics West, ATX West, and AeroCon.

15
In a bid to boost the viability of lithium-based electric car batteries, a team at Lawrence Berkeley National Laboratory has developed a chemistry that could possibly double an EV's driving range while cutting its battery cost in half.


LATEST ARCHIVED BROADCAST
For industrial control applications, or even a simple assembly line, that machine can go almost 24/7 without a break. But what happens when the task is a little more complex? That's where the "smart" machine would come in. The smart machine is one that has some simple (or complex in some cases) processing capability to be able to adapt to changing conditions. Such machines are suited for a host of applications, including automotive, aerospace, defense, medical, computers and electronics, telecommunications, consumer goods, and so on. This discussion will examine what's possible with smart machines, and what tradeoffs need to be made to implement such a solution.



Datasheets.com Parts Search
185 million searchable parts
(please enter a part number or hit search to begin)