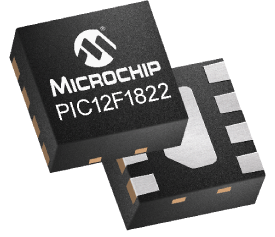 A new family of low-power 8-bit microcontrollers could set the stage for efficiency improvements in 3-D eyeglasses, as well as in coffee makers, blenders, dishwashers, vacuum cleaners and LED lighting applications.

The new PIC microcontrollers (MCUs) from Microchip Technology Inc. are said to offer a vast improvement in power efficiency, consuming just 50 µA/MHz in the active state, or about one-third as much electrical current as the best competitors. Approximately five years in the making, the new PIC12F182X and PIC16F182X MCU families are reportedly being snapped up for use in glasses for 3-D televisions, an application that might not have been imagined when Microchip engineers originally launched the design effort.

"Active power is extremely important in 3-D glasses," says Steve Drehobl, vice president of Microchip's Security, Microcontroller and Technology Development Div. "There, you're running off a battery and you're performing at a high frequency. Engineers want the highest possible frequency and the least possible current draw."

Long after launching the design program for the new microcontrollers, Microchip engineers say they also started hearing from makers of applications that don't employ batteries. Many such products, they say, have new low power ratings that engineers need to comply with.

"We were amazed at how many people said they needed extreme low power and it had nothing to do with making batteries last longer," Drehobl recalls. "With a more efficient microcontroller, designers can make the power supply smaller, they can make the board sizes smaller, and they can make the housings around the boards smaller. And when they do that, they can save on shipping costs."

That's why Microchip says it is hearing from makers of products that can be plugged into a wall socket. Drehobl says the company is also talking to automakers and their suppliers for low-power applications involving LED lighting, keyless entry and body electronics.

"We started this initiative because of what we heard from the battery folks," Drehobl says. "But now we're finding that anyone who plugs into a wall wants it, too."

Click here to watch a video demonstrating Microchip's low active current.
Click here to read about low-power MCUs from TI.



The winners of the 2016 Golden Mousetrap Awards were crowned last night during a live ceremony in Anaheim, Calif.

2
Learning to play guitar can be a long road. But a group of engineering students is going to show you how to make one that plays itself.
The marriage of mechatronics know-how and advanced software tools is refining dynamic machine performance using measurements and innovative motion algorithms.
Two different shape-shifting polymers have been announced from two different universities: Wyss Institute at Harvard University and Zhejiang University in eastern China. Both of them change their shapes when immersed in water, and the one from Wyss Institute was made with 3D-printing techniques.

2
When you think of the DARPA Robotics Challenge, you may imagine complex humanoid contraptions made of metal and wires that move like a Terminator Series T-90. But what actually happened at the much-vaunted event was something just a bit different.

Focus on Fundamentals consists of 45-minute on-line classes that cover a host of technologies. You learn without leaving the comfort of your desk. All classes are taught by subject-matter experts and all are archived. So if you can't attend live, attend at your convenience.