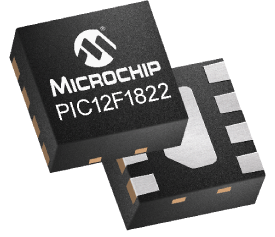 A new family of low-power 8-bit microcontrollers could set the stage for efficiency improvements in 3-D eyeglasses, as well as in coffee makers, blenders, dishwashers, vacuum cleaners and LED lighting applications.

The new PIC microcontrollers (MCUs) from Microchip Technology Inc. are said to offer a vast improvement in power efficiency, consuming just 50 µA/MHz in the active state, or about one-third as much electrical current as the best competitors. Approximately five years in the making, the new PIC12F182X and PIC16F182X MCU families are reportedly being snapped up for use in glasses for 3-D televisions, an application that might not have been imagined when Microchip engineers originally launched the design effort.

"Active power is extremely important in 3-D glasses," says Steve Drehobl, vice president of Microchip's Security, Microcontroller and Technology Development Div. "There, you're running off a battery and you're performing at a high frequency. Engineers want the highest possible frequency and the least possible current draw."

Long after launching the design program for the new microcontrollers, Microchip engineers say they also started hearing from makers of applications that don't employ batteries. Many such products, they say, have new low power ratings that engineers need to comply with.

"We were amazed at how many people said they needed extreme low power and it had nothing to do with making batteries last longer," Drehobl recalls. "With a more efficient microcontroller, designers can make the power supply smaller, they can make the board sizes smaller, and they can make the housings around the boards smaller. And when they do that, they can save on shipping costs."

That's why Microchip says it is hearing from makers of products that can be plugged into a wall socket. Drehobl says the company is also talking to automakers and their suppliers for low-power applications involving LED lighting, keyless entry and body electronics.

"We started this initiative because of what we heard from the battery folks," Drehobl says. "But now we're finding that anyone who plugs into a wall wants it, too."

Click here to watch a video demonstrating Microchip's low active current.
Click here to read about low-power MCUs from TI.




3
The team at iFixit want to keep you and your home safe. So they tore into Nest Labs' Nest Protect smoke alarm to see what it's made of.

7
An industrial robot known for its safety around humans has been programmed to work a checkout lane and choose how it accomplishes certain tasks.

2
Trends in motion control all converge toward greater efficiency in movement, energy, control, and wiring.

1
In the oil and gas industry, it's paramount that one pays attention to the accuracy of his level and temperature instrumentation, particularly within processing plants.

8
Contributing editor Cabe Atwell developed a Raspberry Pi and Arduino-based remote network fish tank control for his goldfish, Goldie Fishwater.


LATEST ARCHIVED BROADCAST
For industrial control applications, or even a simple assembly line, that machine can go almost 24/7 without a break. But what happens when the task is a little more complex? That's where the "smart" machine would come in. The smart machine is one that has some simple (or complex in some cases) processing capability to be able to adapt to changing conditions. Such machines are suited for a host of applications, including automotive, aerospace, defense, medical, computers and electronics, telecommunications, consumer goods, and so on. This discussion will examine what's possible with smart machines, and what tradeoffs need to be made to implement such a solution.



Datasheets.com Parts Search
185 million searchable parts
(please enter a part number or hit search to begin)