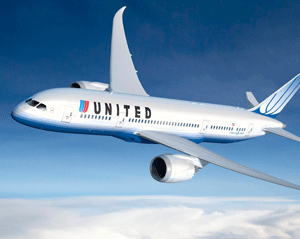 New high-performance structural compounds may soon emerge from a recent compounding collaboration between Boeing and RTP Co., a global compounder of custom-engineered thermoplastics.

Large amounts of carbon-fiber composite scrap are beginning to emerge from the aircraft industry, which has been ramping up carbon-composite content. The biggest new generator of material is the Boeing 787 Dreamliner, which will be moving into full production mode in the not-too-distant future. It was disclosed at a recent Society of Plastics Engineers meeting that Boeing has enlisted RTP to help find a useful outlet for growing amounts of scrap.

According to an article by Tony Deligio for Plastics Today, Boeing is buying blue-chip grades of carbon fiber at a cost of $5-$50/lb. Kevin Gaw, a plastics engineer at Boeing, says at least two-thirds of the fiber ends up as scrap. Pyrolysis is used to extract fibers from epoxy matrices in a process that can affect the fibers' surface properties.

In a statement to Design News, RTP said it is developing high-performance structural compounds utilizing these reclaimed fibers in a variety of engineered thermoplastic resins including prime, bioplastic, post-industrial and post-consumer recycled feedstock. Initial evaluations showed that mechanical performance of these engineered structural compounds with the reclaimed carbon fiber was excellent.

"One of the goals of this project was to evaluate the use of these valuable materials for our development partner, Boeing," says Dave Sterling, RTP application development engineer.

Eric Lee, RTP structural products manager, added, "By applying RTP Co.'s compounding and formulation expertise we have been able to develop some new high-performance structural compounds for injection molding that have great potential in a number of applications and markets."

RTP's target markets for these materials include defense, aerospace, sporting goods, automotive and industrial. 

Boeing says an increasing number of decommissioned aircraft have potentially useful scrap material. Some estimates place the number of aircraft that will be retired over the next 20 years at close to 6,000. A potentially even bigger factor is the ramp-up of the Dreamliner, which was originally expected to become commercial in May 2008. Boeing now hopes the planes will enter service by the end of this year. Production is scheduled to expand to 10 per month in 2013.





6
When Dick Neubert discovered that his fireplace's heatilators lost heat when not in use, he created a gadget to rectify the situation.

4
Microsoft will quit supporting – and patching – Windows XP in April. This may be a cruel development for plants.

2
Injection molding can be a powerful tool for both prototyping and production. Here are some tips on how design engineers can get the most out of it.

3
Truchard will be presented the award at the 2014 Golden Mousetrap Awards ceremony during the co-located events Pacific Design & Manufacturing, MD&M West, WestPack, PLASTEC West, Electronics West, ATX West, and AeroCon.

14
In a bid to boost the viability of lithium-based electric car batteries, a team at Lawrence Berkeley National Laboratory has developed a chemistry that could possibly double an EV's driving range while cutting its battery cost in half.


LATEST ARCHIVED BROADCAST
For industrial control applications, or even a simple assembly line, that machine can go almost 24/7 without a break. But what happens when the task is a little more complex? That's where the "smart" machine would come in. The smart machine is one that has some simple (or complex in some cases) processing capability to be able to adapt to changing conditions. Such machines are suited for a host of applications, including automotive, aerospace, defense, medical, computers and electronics, telecommunications, consumer goods, and so on. This discussion will examine what's possible with smart machines, and what tradeoffs need to be made to implement such a solution.



Datasheets.com Parts Search
185 million searchable parts
(please enter a part number or hit search to begin)