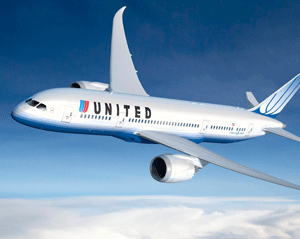 New high-performance structural compounds may soon emerge from a recent compounding collaboration between Boeing and RTP Co., a global compounder of custom-engineered thermoplastics.

Large amounts of carbon-fiber composite scrap are beginning to emerge from the aircraft industry, which has been ramping up carbon-composite content. The biggest new generator of material is the Boeing 787 Dreamliner, which will be moving into full production mode in the not-too-distant future. It was disclosed at a recent Society of Plastics Engineers meeting that Boeing has enlisted RTP to help find a useful outlet for growing amounts of scrap.

According to an article by Tony Deligio for Plastics Today, Boeing is buying blue-chip grades of carbon fiber at a cost of $5-$50/lb. Kevin Gaw, a plastics engineer at Boeing, says at least two-thirds of the fiber ends up as scrap. Pyrolysis is used to extract fibers from epoxy matrices in a process that can affect the fibers' surface properties.

In a statement to Design News, RTP said it is developing high-performance structural compounds utilizing these reclaimed fibers in a variety of engineered thermoplastic resins including prime, bioplastic, post-industrial and post-consumer recycled feedstock. Initial evaluations showed that mechanical performance of these engineered structural compounds with the reclaimed carbon fiber was excellent.

"One of the goals of this project was to evaluate the use of these valuable materials for our development partner, Boeing," says Dave Sterling, RTP application development engineer.

Eric Lee, RTP structural products manager, added, "By applying RTP Co.'s compounding and formulation expertise we have been able to develop some new high-performance structural compounds for injection molding that have great potential in a number of applications and markets."

RTP's target markets for these materials include defense, aerospace, sporting goods, automotive and industrial. 

Boeing says an increasing number of decommissioned aircraft have potentially useful scrap material. Some estimates place the number of aircraft that will be retired over the next 20 years at close to 6,000. A potentially even bigger factor is the ramp-up of the Dreamliner, which was originally expected to become commercial in May 2008. Boeing now hopes the planes will enter service by the end of this year. Production is scheduled to expand to 10 per month in 2013.





5
The engineers and inventors of the post WWII period turned their attention to advancements in electronics, communication, and entertainment. Breakthrough inventions range from LEGOs and computer gaming to the integrated circuit and Ethernet -- a range of advancements that have little in common except they changed our lives.
The age of touch could soon come to an end. From smartphones and smartwatches, to home devices, to in-car infotainment systems, touch is no longer the primary user interface. Technology market leaders are driving a migration from touch to voice as a user interface.
Soft starter technology has become a way to mitigate startup stressors by moderating a motor's voltage supply during the machine start-up phase, slowly ramping it up and effectively adjusting the machine's load behavior to protect mechanical components.
A new report from the National Institute of Standards and Technology (NIST) makes a start on developing control schemes, process measurements, and modeling and simulation methods for powder bed fusion additive manufacturing.
If you're developing a product with lots of sensors and no access to the power grid, then you'll want to take note of a Design News Continuing Education Center class, "Designing Low Power Systems Using Battery and Energy Harvesting Energy Sources."

Focus on Fundamentals consists of 45-minute on-line classes that cover a host of technologies. You learn without leaving the comfort of your desk. All classes are taught by subject-matter experts and all are archived. So if you can't attend live, attend at your convenience.
Last Archived Class