There are many efforts underway in the science, technology, engineering and mathematics (STEM) world to bridge the gender gap and get more young women interested in these topics.
The latest of these is a new twist on the old-fashioned science kit called StemBox that is exactly what it's called—a monthly subscription box aimed at giving girls a hands-on approach to experimenting with STEM projects in different engineering and science fields.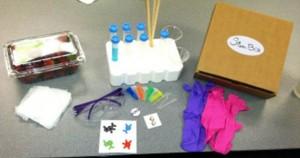 Each box contains materials for performing a scientific experiment. Girls will be able to visit a YouTube channel with experiment tutorials along with more information about each box's topic. They'll also be introduced to feamel role models in various engineers fields.
Initial StemBox projects include a Strawberry DNA Box that shows girls how to extract DNA using strawberries, and an Owl Pellet Dissection Box, which is exactly what it sounds, except the owl is made of paper and other materials.
MORE FROM DESIGN NEWS: Graphic Novel Draws Kids to STEM Careers
StemBox is the brainchild of 23-year-old Cristina McAllister, a scientist in Seattle who works in a lab that researches gene therapies for diseases like HIV. As a young woman in a STEM field, she saw a need for science-related toys and kits specifically aimed at young women.
"At school, during the book fairs there would be 'Gross Science!' kits for sale, but they were always intended and marketed for the boys," she writes on the StemBox website. "A lot of the things I was supposed to be reading and playing with were pink and fluffy. I want to give girls their own equivalent of "Gross Science!" without turning them off to the idea of science. And so, here we are."
McAllister said she hopes StemBox can help provide the guidance girls need to find science fun and realize they have just as much a place in STEM fields as boys do.
"Hopefully StemBox can help fill the need for female role models in the STEM field while encouraging girls to ask questions and explore science hands-on, free from the gender roles society has assigned them."
Rapid prototyping and 3D design firm 3D Innovations recently featured StemBox as a product of the week in its company blog.
MORE FROM DESIGN NEWS: KANO 'DIY' Computer to Inspire Girls in Pioneering STEM Program
"It is well-known that there is a major gap in our STEM education pipeline and that nearly 40 percent of companies report difficulty in filling positions because of a lack of STEM skills," the company wrote in the post, citing statistics from the National 4-H Council. "With the ever increasing demand for STEM skills, it is imperative that we spark a love of STEM education in our students early-on."
Others seem to agree that StemBox is a good idea to get girls interested in STEM. The project recently completed a successful Kickstarter campaign, raising $22,943 in funds to help StemBox continue its mission.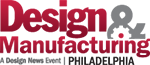 We're heading to Philly! Design & Manufacturing Philadelphia will take place Oct. 7-8. Get up close with the latest design and manufacturing technologies, meet qualified suppliers for your applications, and expand your network. Learn from experts at educational conferences and specialty events. Register today and join us at Philadelphia's premier industry showcase!
Elizabeth Montalbano is a freelance writer who has written about technology and culture for more than 15 years. She has lived and worked as a professional journalist in Phoenix, San Francisco and New York City. In her free time she enjoys surfing, traveling, music, yoga and cooking. She currently resides in a village on the southwest coast of Portugal.