GoEngineer Kids Camps have been very busy, hitting cities in Utah, Texas, Oklahoma, and California with multiple camps in several cities, many of them bursting at the seams. The GoEngineer instructors work hard to make all campers feel comfortable. And we welcomed kids from all over the globe -- literally.
We had students from China (one student had only been in the USA one month), students from home school associations, students whose parents are customers and vendors of GoEngineer, and students from the FIRST Robotics programs.
Our Utah camps also had student "interns" who were allowed to film the Kids Camp activity. One of the students from the Santa Clara camp was a class comedian. Literally, at every break during the day, she stopped the class for "joke time"-- what a blast to work with these kids!
I am thrilled to report that many classes were nearly 50 percent girls and 50 percent boys. In one of the classes, the girls were the majority. One of the young ladies attending Kids Camp said that she wanted to be an aerospace engineer.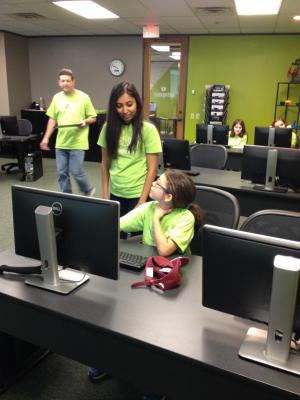 To her delight, Shivani, the GoEngineer instructor assisting that day is an aerospace engineer. What a great connection and example for that child. I am so excited to see all the young girls who are interested in becoming engineers -- spot on if you ask me!
GoEngineer application engineers instructing the Kids Camps like to get the classes started by asking the students what they think an engineer does. How does a problem get fixed? What if the problem is simply you wanting to have a product that currently doesn't exist? What do you do?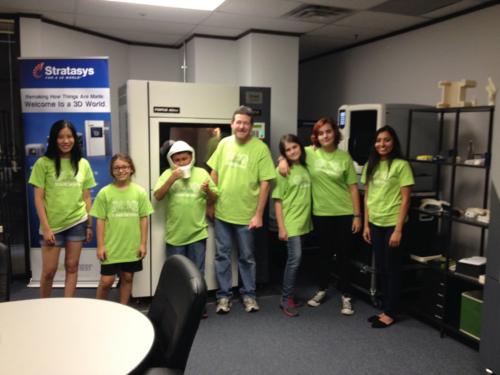 That gets the kids curious and engaged right away. Many of the students have had no SolidWorks exposure at all, so the basics are introduced and built on from there. Kids are technically savvy already; they know about shapes almost intuitively, so navigation of the software is learned extremely fast.
Stratasys 3D Printers were on site at many locations with parts running "live" on the machines, which enable the kids to see different stages of creation of their designed propeller toy. Test flights give a chance for all -- students and instructors -- to cut loose and run off some energy outside. And kids get to see their design work come to life.
From concept to product in one afternoon... our final week of Kids Camps is on the horizon!
Click here to see a video of the GoEngineer Kids Camp in Action! by David Skorut, Nicholas Cockrell, and Harry Han
Related posts: