What does it take to become a mechanical engineer? A whole lot of different things, from a desire to tear things apart -- i.e. reverse engineering -- to a knack for creating and building things. There are hidden skills that also need to be developed -- such as right-brain imagination and written communication.
The education of a mechanical engineer starts young, with math and science classes, supported by extracurricular activities such as FIRST robotic competitions, science fairs, and home-based tinkering and creating. Polish your skills with physics and calculus in high school, as well as some computer and electronics schooling. Finally, you'll need a degree from a university with a strong mechanical engineering program. Besides all that, it's pretty easy.
Click on the image below to see the 15 steps you need to take in order to become a mechanical engineer.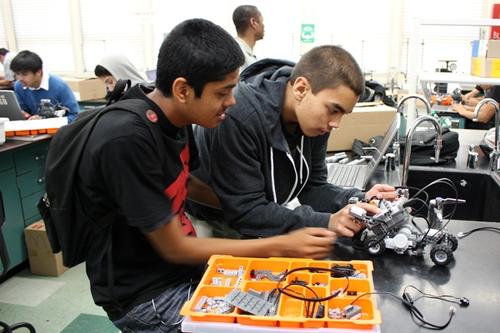 Related posts: