3D printing leader Stratasys has announced the winners in its 11th annual Extreme Redesign contest. As we reported last fall, the 2015 Extreme Redesign 3D Printing Challenge is open to middle school, high school, and college students around the world in engineering, design, and art or architecture.
Each year, students are invited to redesign an existing product, or come up with a design for a new product that improves how a task is currently done. Entries must be realistically achievable and mechanically sound, and are also evaluated on creativity. Students submit designs in three different categories: Secondary Education Engineering, which are middle and high school students; Post-Secondary Engineering, which are university, college, or post-secondary students; and Art & Architecture, open to students at any grade level.
MORE FROM DESIGN NEWS: 13 Reasons to Enter the 3D Printing Student Design Contest
Designs are judged on four different aspects: sound mechanical design and part integrity; design creativity; product usefulness; and a compelling written and/or video description. Designs submitted for the Art or Architecture category are also judged on aesthetics.
MORE FROM DESIGN NEWS: SABIC Focuses on 3D Printing's Shift to Manufacturing
First-place winners in all categories receive a $2,500 scholarship, and the first-place student's instructor receives a demo 3D printer to use in the classroom for a limited time. For the first time, this year's first-place student winner in the Post-Secondary Engineering category also wins a trip to a 2015 3D printing/additive manufacturing conference. Second- and third-place winners receive $1,000 scholarships. You can see all of this years' winners, as well as past winners, here.
Click on the image below to view a gallery of this year's first-place winners in each category: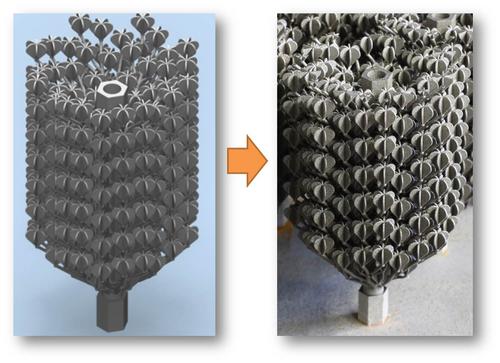 Ann R. Thryft is senior technical editor, materials & assembly, for Design News. She's been writing about manufacturing- and electronics-related technologies for 25 years, covering manufacturing materials & processes, alternative energy, machine vision, and all kinds of communications.
Design engineers, New England's premier design & manufacturing event, Design & Manufacturing New England, will take place in Boston, May 6-7, 2015. A Design News event, Design & Manufacturing New England is your chance to meet qualified suppliers get hands-on with the latest technologies, be informed, and expand your network. Learn more here.