I have seen several forums on which engineers listed their favorite engineering movies. Of course they place "Apollo 13," "The Flight of the Phoenix," and others at the top of the lists. If you missed the two-part Public Broadcasting Service show, "Azorian: The Raising of the K-129," you're in for awe-inspiring engineering experience. In my opinion, this film would receive the number-one position on a list of engineering films.
On 8 March 1968, the Russian submarine K-129 sank in the north-central Pacific, likely as a result of an accident, although the cause remains unknown. The Russians could not locate the sunken sub, but US acoustic sensors detected its implosion, and triangulation placed the sunken sub within a 5-mile-square area. Given the known location of a possible treasure trove of raw information, US intelligence experts mounted Project Azorian, which would attempt to raise a portion of the sunken submarine. The CIA hoped to obtain codebooks, and secure communication equipment, undamaged ballistic missiles (the sub carried three), and torpedoes.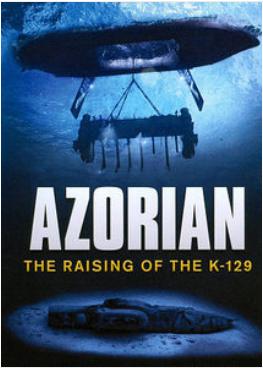 The PBS film documents the construction of the equipment needed for the effort, and explains how the various components would work. Interviews with historians and people involved with the project provide insight into operations that published stories lack.
The Russian sub was about 3 miles underwater, so the government turned to companies with experience in deep-water drilling. Even for them, the project was a gigantic and risky operation. I was astounded by the types and size of the equipment used, and how engineers came up with so many ingenious devices for the salvage work.
Eventually, the salvage ship Glomar Explorer, ostensibly built for reclusive and eccentric billionaire Howard Hughes and his business empire, sailed to the salvage site in 1974. I won't spoil the conclusion for you, but it almost seemed anticlimactic. The engineering work stole the show.
The scale of this project is difficult to comprehend, and although details have leaked over the years -- and various theories abound about the sub, it's demise, and the salvage -- the PBS film provides the only comprehensive examination of the project. It includes photographs and film taken contemporaneously to document the project, and includes animations that illustrate the salvage operations and how the giant equipment worked.
It's such a fascinating engineering story. I recommend the film highly.
Watch the film's trailer here. Also be sure to click on the comment link below and tell us what your favorite engineering movie is.
Further reading: