Design engineers need to prepare for a future in which their electronic products will use not just one or two, but possibly many user interfaces that involve touch, vision, gestures, and even eye movements, a new study says.
"The future will be more complicated and nuanced," Jon Melnick, senior analyst for Lux Research and a contributor to the new study, told Design News. "There's not going to be just one way that a device communicates with you and there's not going to be one way that you communicate with your device."
Lux's new study, The Future of Interaction: Using a Taxonomy to Understand Apple's, Google's, and Microsoft's Electronic User Interface Bets, indicates that the consumer electronics space in particular will require touch and speech, as well as gesture control and even haptic interfaces. "If you're working in the kitchen and have your hands full of flour and eggs, voice might be your best option," Melnick said. "But if voice is limited and you need more control, you might want to switch to touch. And the engineer has to integrate both interfaces and let the user bounce back and forth between them."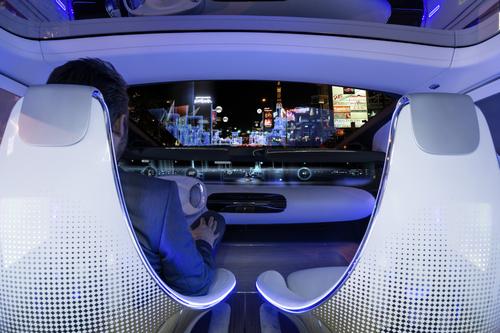 Increasingly, consumers will want to employ all five senses when they communicate with their devices. For that reason, haptic technology might see the greatest growth in the consumer space over the next few decades, Melnick said. Today, he said, haptics are associated with vibration, but new haptics will enable touch surfaces to feel sticky or slippery if the need arises. A handheld that displays a photo of a lizard, for example, might use haptics to make the screen feel like the lizard's skin. "If we're going to live more in the digital world, then we're going to have to use all five senses to do it," Melnick told us.
In the automotive space, Melnick expects head-up displays (HUDs) to take off. Driver distraction will serve as the impetus, he said. "When you drive around almost anywhere today, you see drivers with their heads down," he said. HUDs could play a role in changing that disturbing trend because they enable information about music, maps, texts, and telephone calls to be displayed in a place that motivates the driver to keep his or her head up.
For that reason, the head-up displays lackluster performance in the automotive marketplace over the past 20 years may be about to change, Melnick said. "People weren't texting in the past," he told us. "They weren't using maps the way they are now and they weren't demanding to be connected the way they are now."
Similarly, smart glasses may turn out to be a big winner on the factory floor over the next few years. Smart glasses are picking up momentum there because they enable engineers and technicians to do tasks, such as monitoring tools and production machinery, in hands-free fashion. "We found a lot of people in manufacturing were using smart glasses in really simple ways," Melnick said. "We're tracking literally hundreds of pilot programs in manufacturing that are using them."
The success of smart glasses on the factory floor is seen as a bit of a surprise because the technology has been a disappointment on the consumer side. "In the consumer space, there was this weird creepy thing, where you might be using smart glasses to videotape someone," Melnick said. "So it fell off the public's radar screen, but it's been doing quite well in manufacturing."
The bottom line is that the number of user interfaces will continue to grow, while few if any will drop out of the market. "Keyboards, joysticks, and simple buttons will still have a place in the future," Melnick said. "There will always be a place where a simple button will be the best solution."
Senior technical editor Chuck Murray has been writing about technology for 32 years. He joined Design News in 1987, and has covered electronics, automation, fluid power, and autos.