Digital signal processors (DSPs), once considered a number-crunching niche player in the electronics world, are gaining momentum in audio, image processing, and a multitude of new sensor-laden applications.
The new breed of applications ranges from voice activation to surround-sound to exotic computer products, such as Microsoft's new holographic headset, called the HoloLens. And all of them share a common bond: They need fast, efficient, dedicated computing.
"If you need to do a lot of processing, and latency is important to you, then DSP is a solution," said Neil Robinson, product marketing director for Cadence's Tensilica Business Unit. "The more (computing) you do in parallel, the more you reduce the number of compute cycles. And the more you reduce the compute cycles, the less energy you consume."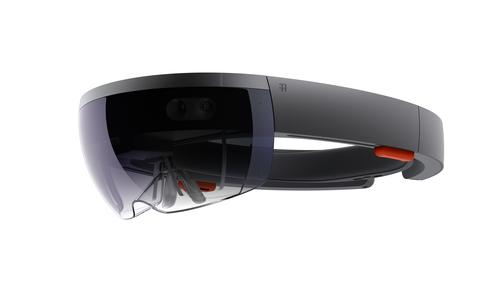 Indeed, energy is a key part of DSP's new appeal. That's why more smartphones, wristwatches, and other handheld devices are now employing DSPs. Fewer compute cycles means less battery drain, which in turn means new capabilities can be added to existing products.
That's why companies such as Texas Instruments (TI), which makes DSPs, are seeing a resurgence in DSP's use in audio. In particular, smartphone makers are employing them to process the signals in new, voice-activated applications. Suddenly, audio is cool again," said Debbie Greenstreet, a product marketing manager in TI's Catalog Processor Organization. "A lot of what we are seeing now is around audio functionality. And it's giving consumers a new set of experiences."
Holographic Howitzer
The big news in the DSP world, however, is the technology's use in Microsoft's Hololens. The HoloLens is the ultimate demonstrator for the power of a DSP because its extraordinary capabilities virtually cry out a computing technology that can chug through mountains of signal data.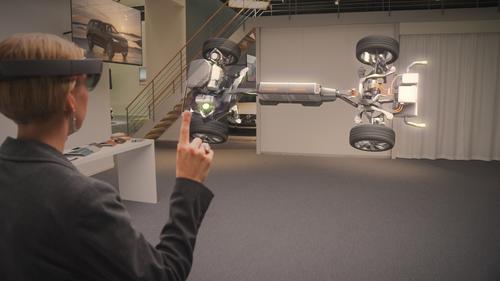 Powered by Windows 10, the HoloLens is an untethered holographic head unit that enables home and office users to interact with their environment in ways they couldn't before. And while, yes, holographics are a potential paradise for gamers, the HoloLens goes beyond that. It can serve as a prototyping tool for designers, enabling them to examine their work in three-dimensional space. Microsoft videos show the product being used by designers and automotive engineers to see how their parts fit in a larger mechanical assembly.
"Rather than having to spin it around on your screen and print it out using a 3D printer, you can project it onto a surface right next to you, get up, walk around it, and look at it from any angle," Nick Baker, a technical leader at Microsoft, told an audience of developers at the recent Hot Chips Symposium.
READ MORE ABOUT DSPs ON DESIGN NEWS:
Making such miracles happen, however, requires a mixture of computing capabilities that includes digital signal processing. Indeed, Baker said that Microsoft's Holographic Processing Unit (HPU) employed 12 compute nodes, each with two Tensilica DSP cores, making it possible to do approximately one trillion pixel operations per second. It also accelerated algorithm processing by about 200 times, he added.
DSP accomplishes much of that with a single-instruction multiple data (SIMD) parallel computing scheme. In three-dimensional applications, SIMD is the key to allowing a system to figure out where it is in space. Those kinds of 3D calculations are better served by a DSP than, say, a RISC processor, engineers say. "Processing 16 pixels might take, for example, 32 to 40 cycles on a conventional processor, whereas a DSP can do it all in a single cycle," Robinson explained. "You're talking about a huge difference there."