Tesla's recent entry into the home and grid storage market may be well timed, but the automaker is hardly alone in its quest to bring new sources of electrical power to consumers.
Other suppliers, including A123 Systems, Saft, Ambri, Prudent Energy, and Tesla's sister company, Solar City, are pursuing many of the same applications. Experts say their strategies make sense, especially in light of the fact that coal and nuclear plants face an uncertain future in the US. "If you flash forward into the future, we are all going to desperately need an inexpensive way to store lots of energy," Jeff Chamberlain, executive director for the Joint Center for Energy Research at Argonne National Laboratory, told Design News.
Click on the image below to start the slideshow.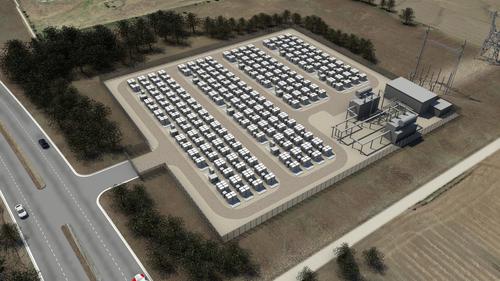 For most of the players, the strategy is also tightly coupled with the growth of renewable energy sources, such as wind and solar. Because wind turbines and photovoltaic cells need some form of backup if they're ever to play a significant role on the grid, huge battery packs are increasingly looking like a good idea. That will be especially true when renewables reach a level of about one-fifth of the overall available energy, experts say.
"The curves cross at about 20%," Chamberlain told us. "We know this because Hawaii went over that limit and it wreaked havoc on their grid."
Although Tesla didn't stress grid storage in its press conference a few weeks ago, the company is targeting applications in commercial and utility power, as a way of weaning "the world off fossil fuels." The automaker said it has already teamed with Green Mountain Power, a Vermont-based energy company, to play a role as a backup power source.
MORE FROM DESIGN NEWS: Tesla Targets Home Energy Storage
Similarly, French-battery maker Saft has teamed with the Kauai Island Power Cooperative in Hawaii to supply its lithium-ion batteries into a 12-MW solar energy park, and has brought backup power to electric elevated trains in Philadelphia. A123 Systems, meanwhile, as placed its nanophosphate lithium-ion grid storage solutions in West Virginia, Chile, Hawaii, California, and the UK, among other locales.
The new market does not stop with large commercial and utility applications, however. A big part of Tesla's strategy revolves around the introduction of a garage-mounted storage unit known as the Powerwall, which comes in 10-kWh and 7-kWh models. Tesla's plan is to offer the device to homeowners, who could store power from roof-mounted solar panels.
Experts say the idea is one that's starting to draw attention from utilities. "You can think of solar on an individual's roof as a distributed powerplant on the grid," Chamberlain said. "That's where we're headed in the future."
MORE FROM DESIGN NEWS: Yes, We Still Need a Better Battery
Forecasts call for stationary energy storage to grow rapidly in the next few years. Lux Research predicts it will rise from about a $1 billion market in 2015 to more than $6 billion in batteries and grid storage technologies in 2020.
"Residential batteries have not been a significant volume driver so far, but that could change significantly over the next few years," Lux Research analyst Dean Frankel told us.
Battery technologies for the growing storage market won't necessarily be limited to lithium-ion. Ambri, for example, is building a high-temperature liquid-metal battery made up of stackable cells about the size of a pizza box. Similarly, Prudent Energy employs a technology known as the Vanadium Redox Flow Battery, which stores energy in ionic forms of vanadium and pumps it across a proton exchange membrane.
"There are going to be multiple technologies that win," Chamberlain said. "It's not going to be a one-size-fits-all."
Senior technical editor Chuck Murray has been writing about technology for 31 years. He joined Design News in 1987, and has covered electronics, automation, fluid power, and autos.
Atlantic Design & Manufacturing, the largest advanced design and manufacturing trade show serving the Northeastern US, will take place in New York, June 9-11, 2015. It's your chance to meet qualified suppliers, get hands-on with the latest technologies, and expand your network. Learn more here.