The American motorcycle is enjoying a mini-renaissance today, as the recent success of bike manufacturers Harley-Davidson, Indian Motorcycle, and Victory Motorcycles, among others, amply indicate.
"American motorcycle manufacturers went through some tough times, much like the American auto industry did during the 1970s," Andrew Beckman, archivist for the Studebaker National Museum, in South Bend, Ind., told Design News. "But they've been able to weather that and rejuvenate themselves."
In a new exhibit, the Studebaker Museum is allowing visitors to glimpse some of America's most notable bikes, from the crudely motorized Yale Single of 1910 to the 2013 Harley-Davidson FLST Heritage Softail. The new exhibit includes 24 motorcycles from manufacturers such as Yale, Indian, Excelsior, Harley-Davidson, Cushman, and Victory. The exhibit includes scooters, simple motorized bikes, luxury motorcycles, and military products.
"Some of the early ones were very primitive -- basically bicycles with motors strapped onto them," Beckman told us. "But collectors still think nothing of jumping on and riding them."
Studebaker's exhibit will run through May 10. Check it out by clicking on the photo below.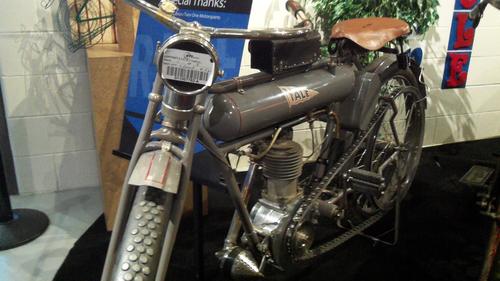 Related posts: