Some of NASA's most recent images from space don't come from a multimillion-dollar satellite. They come from a $3,500 steel box equipped with a smartphone.
We discussed the PhoneSat smartphone-based box in June. More recently, thanks to a tour sponsored by Littelfuse Inc., we've had a chance to visit the NASA Ames facility, where the nanosatellite was developed, and see photos from its camera.
Click the photo below to check out PhoneSat and some of the images it has delivered.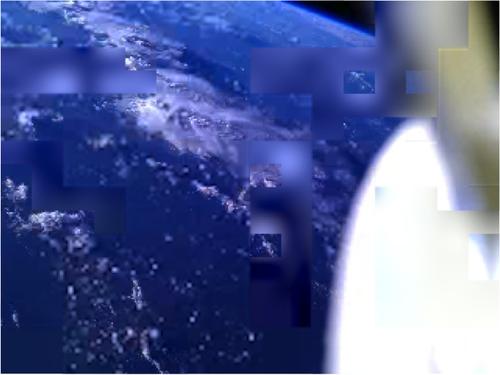 Jim Cockrell, mentor of NASA's PhoneSat team, told us how the satellite project got started at the Ames facility about two years ago:
There were people walking around the hallways, asking, "Why should a satellite cost so much?" Somebody said, "The phone I have in my back pocket has more processing power and more memory than any satellite in orbit now, probably more than anything that's in the Space Station. And it's got sensors on it -- gyroscopes and accelerators. It also has a camera. It can do anything a satellite can do."
The scientists realized that a smartphone could compete with a conventional high-tech satellite, and they set out to prove it. Phonesat 1.0 used a Google Nexus One smartphone running the Android 2.3.3 operating system, along with a StenSat radio working at 437.425MHz. The little cubic spacecraft -- about 10cm a side -- also contained 12 lithium-ion batteries, an Iridium transceiver, an accelerometer, and a magnetometer. The entire package cost just $3,500.
During operation, the off-the-shelf smartphone served as the satellite's control. A UHF radio transmitted data and high-resolution camera images back to Earth.
In April, NASA launched three PhoneSats aboard the Antares rocket from its Wallops Flight Facility in Virginia. Each nanosatellite was a four-inch cube weighing just three pounds. They were inserted into a spring-loaded dispenser attached to the launch vehicle and then ejected into space at about 250km up.
Transmissions began trickling into multiple sites soon after launch; this indicated that all three satellites were functioning properly. Images (in the form of small data packets) were received by tracking stations and amateur radio operators around the world. As expected, the satellites' orbits naturally decayed after about a week. All three worked normally up to re-entry. Afterward, the PhoneSat team stitched together the data packages to create composite images from the space shots.
Members of the PhoneSat team (with an average age of 23) said the beauty of the project is its use of current engineering. Instead of having taxpayers foot the bill for research and development, the project builds on countless research dollars already invested by chip makers and phone manufacturers. "Six billion people are paying for this satellite," PhoneSat engineer Jasper Wolfe told us.
The Design & Manufacturing Texas show in October will feature a panel discussion hosted by NASA Johnson Space Center.
Related posts: