In response to rising interest in autonomous vehicles, the federal government has called upon states not to authorize operation of self-driving cars, except for the purpose of testing.
"We believe there are a number of technological issues as well as human performance issues that must be addressed before self-driving vehicles can be made widely available," the National Highway Traffic Safety Administration (NHTSA) declared in a policy statement last week.
In the statement, NHTSA described four levels of automated driving, and strongly recommended that states require properly licensed drivers to be seated in the driver's seat prepared to take over, even at the highest levels of automation. "Self-driving vehicle technology is not yet at the stage of sophistication or demonstrated safety capability that it should be authorized for use by members of the public for general driving purposes," the agency wrote.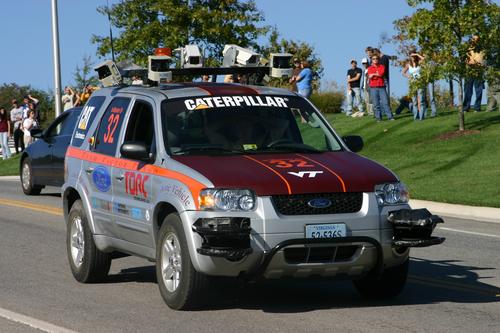 The statement itself serves as a clear indication that self-driving cars have begun to move into the nation's mainstream consciousness. Three states -- California, Nevada, and Florida -- are allowing automated vehicle testing and others are said to be considering it. Moreover, Google has logged more than 500,000 miles on its autonomous vehicles.
Still, NHTSA is worried that some may try to overreach, and robotics experts say those concerns are warranted. "We're very happy to see that NHTSA is taking a proactive stance on this," Ragunathan Rajkumar, George Westinghouse professor of electrical and computer engineering at Carnegie Mellon University, told Design News. "The real world can become very uncertain, very quickly."
Experts cite two technical areas of concern that remain for full autonomy. One is weather -- rain, snow, sleet, fog -- which could confuse self-driving vehicles. Another is electronic malfunction. "If anything goes wrong with a vehicle -- a failed computer or a bad sensor -- it needs to detect it and react appropriately," Rajkumar told us.
In its statement, NHTSA defined four levels of autonomy. The highest, level 4, constitutes a fully autonomous car that allows occupants to work or sleep while they drive. Level 3 is a Google-like car, one that could drive by itself but requires a licensed driver behind the wheel. Level 2 involves multiple automated systems, such as collision avoidance or lanekeeping. A level 1 car employs only a single automated feature.
To date, fully autonomous cars have been surprisingly successful, but in limited contexts. Using lasers, radar, cameras, and computers, five self-driving vehicles independently traversed a 140-mile course, including mountain roads and hairpin turns, in the 2005 DARPA Grand Challenge Race. In the 2007 DARPA Urban Challenge, six more vehicles finished successfully. Since that time, experts say, autonomous cars have also continued to improve.
"Today, we can already do it in low-chaos environments," Alan Taub of General Motors told Design News in 2012. "But if you try to go to Bombay, with very heavy congestion, people not driving in their lanes, and a mixture of pedestrian and vehicle traffic, our ability is limited."
Experts have said they see full autonomy as an important goal. Proponents of the technology point to the 30,000 annual fatalities on American roads, and argue that those deaths can be eliminated. They also worry that a bevy of new driver distractions -- from iPods to phones to GPS systems -- is potentially making matters worse. "Today, our expectation for airplanes is zero fatalities," Charles Reinholtz, department chairman of mechanical and civil engineering at Embry-Riddle Aeronautical University said to Design News in 2012. "We're hoping to do the same for cars."
Still, robotics engineers contend that aggressive adoption of the technology could do more harm than good now, and government agencies are in full agreement. NHTSA "does not recommend at this time that states permit operation of self-driving vehicles for purposes other than testing," the agency wrote in its policy statement.
Related posts: