Despite recent news reports to the contrary, cold winter weather was probably no more than a minor contributor to the Boeing 787's lithium-ion battery fires last year.
"Low temperature by itself is very unlikely to be the answer," Elton Cairns, professor of chemical engineering at the University of California-Berkeley and one-time developer of fuel cells for NASA's Gemini space missions, told Design News. "Until we know more facts, we really can't say what happened."
The prospect of frigid winter weather as a factor in the fires was raised in numerous news reports last week. Japan's Asahi newspaper and Kyodo News separately reported that low temperatures may have caused the 787's lithium-ion batteries to deteriorate, causing a short circuit that led to a fire.
Click on the image below to start the slideshow.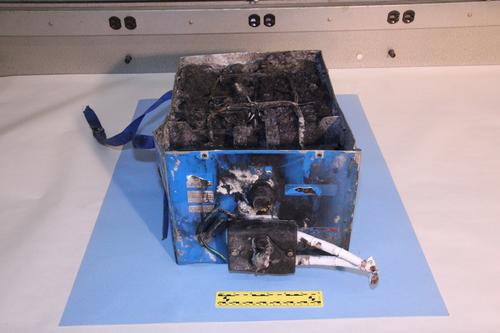 But Cairns, who has a long history of lithium battery development, considers that scenario unlikely. "If you have a very low-conductivity electrolyte that freezes, and the charger keeps trying to force current into the cells, then you could damage the battery," he told us. "But a properly designed charger wouldn't try to charge the battery when the terminal voltage is too high. And if it did, you'd blame the charger more than the battery."
Another well known battery expert, who asked not to be identified, concurred with Cairns's assessment. "If the battery gets cold, it doesn't work well, but it doesn't catch fire," he said. "When someone comes up with this kind of explanation, it tells me they really don't have a clue."
The focus of the current investigation, now being conducted by the Japan Transport Safety Board, is a Boeing 787 that made an emergency landing at a Japanese airport in January 2013. The incident occurred only a few days after a separate Boeing 787 at Boston's Logan Airport spewed smoke from the battery compartment while on the ground. In January 2014, a lithium-ion battery problem occurred again, this time when smoke poured from the bottom of a 787 while it was undergoing pre-departure maintenance.
The reoccurrence of such incidents in January may be the reason investigators are considering cold temperatures as a potential problem. Batteries are typically housed in unheated compartments in the plane, and are exposed to low temperatures in the air, as well as on the ground.
Neither Boeing nor the Japan Transport Safety Board would comment on the recent reports. Both told Design News that they were unable to make statements during an ongoing investigation.
Cairns said he is withholding judgment on the situation until more facts are available. "The conductivity of an electrolyte is definitely lower at lower temperatures. But I don't see how that could be the cause of a fire. They haven't provided enough specifics yet."
Related posts: