Designing fuel-efficient light-duty trucks isn't easy. Light-duty trucks, including vans, pickups, and sport utility vehicles (SUVs), can weigh as much as 8,500 lb, with payload capacities up to 4,000 lb. Squeezing an extra mile-per-gallon or two from such behemoths is a major achievement.
To be sure, high mileage numbers can be achieved, but a radical approach is often required. The Toyota RAV4 EV sport utility vehicle, for example, is rated at 76 MPGe (miles per gallon equivalent), thanks to an all-electric powertrain. The hybrid version of the Toyota Highlander SUV features a combined rating of 28 mpg. In most cases, though, the line between best and worst is a fine one.
We've collected photos of the US Department of Energy's least fuel-efficient light-duty trucks. From pickups and minivans to sport utility vehicles, we offer a peek at a few of those, bearing in mind that, in some cases, the worst aren't much different from the best.
Click on the 2014 FWD Toyota Tacoma below to start the slideshow.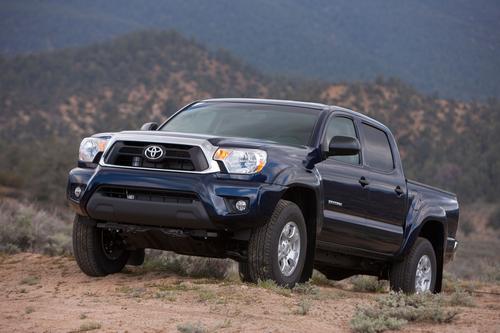 Did your ride make the list? Tell us in the comments section below.
Related posts: