For all the media talk of little cars with high fuel efficiency numbers, trucks typically outsell cars in the US. This year, light-duty truck sales hit 3.43 million units in the first five months, compared to 3.3 million car sales, according to figures from The Wall Street Journal Data Center.
For that reason, automakers that sell in the US must be equally cognizant, if not more so, of truck efficiency. We've collected photos of the most fuel-efficient vehicles in the light-duty truck market. From pickups and minivans to sport utility vehicles, we offer a look at a few of the best, according to numbers published by the US Department of Energy.
Click the two-wheel-drive Toyota Tacoma below to start the slideshow and see what else made the grade.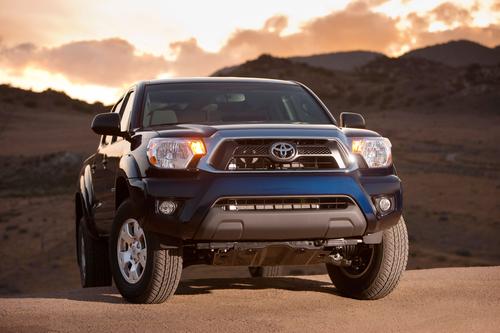 Related posts: