Recent reports of automotive defects and recalls are troubling, but they're not unusual and they're certainly not going to go away, no matter how hard engineers try.
"This isn't unique to GM," David Cole, chairman emeritus of The Center for Automotive Research, told Design News. "It's true of everyone in the industry. In the coming months, you're going to see a lot more of this."
To be sure, General Motors (GM) has dominated the recent national news with its recall announcements. The giant automaker recalled 2.6 million vehicles for ignition problems earlier this year, running up a tab of about $1.3 billion in recall repairs, plus an additional $35 million in penalty fees from the National Highway Traffic Safety Administration (NHTSA). In the past two weeks, it followed with recalls of 2.7 million, 2.4 million, and 218,000 vehicles, resulting expected charges of another $400 million for repairs.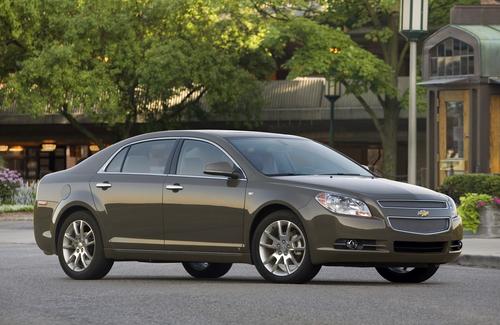 Recalls are by no means limited to GM, however. NHTSA's website lists a multitude of vehicle recalls over recent months caused by short-circuited switches, bad transistors, faulty electrical connectors, software glitches, and dozens of other technical issues in virtually every automotive nameplate. The underlying problems have led to malfunctions in wipers, airbags, seat belts, tires, transmissions, and instrument panels, to name just a few systems.
The rising tide of recalls is due to a variety of factors, including an increased emphasis on supplier components and a torrid pace of innovation. In the last 20 years, vehicles have grown far more complicated. Wiring bundles now account for about 80 lb to 90 lb per vehicle, and some vehicles incorporate more than 100 microcontrollers and hundreds of thousands of lines of software code. Moreover, cars are lasting longer –- sometimes 15 years and 200,000 miles -- making it more difficult for engineers to predict how parts will behave over the lifetime of a vehicle.
"You're never going to be in a position where you can test a technology for 12 to 15 years before you apply it," Cole told us. "If you did that, we'd all be driving Model A's."
Ford Motor Co.'s Sync and Cadillac's CUE automotive communication systems serve as examples of new technologies that ended up causing frustration for users, Cole told us. "There's so much emphasis on getting new technology out the door that when you do it, you may not see some of the warts," he said. "You can see that in the Ford Sync."
Automakers don't typically recognize defects until they hear from enough customers. In some cases, that can take years, especially when the defect ratios are low and the complaints are interrelated to other sub-systems. "One out of a thousand is a piece of cake," Cole said. "One out of a 150,000 becomes very hard to see."
Indeed, that was the case in GM's recent ignition recall, which affected only a small number of vehicles out of a total of 2.6 million that ended up getting recalled. GM investigators had clues in the form of ignition and airbag problems, but weren't able to put the two together because of a succession of errors by the engineering staff. As a result, the defect wasn't fully understood for 10 years and ended up taking 13 lives. "It was a complicated problem," Cole said. "But they still should have caught it."
Automakers are beginning to make headway in their ability to discover such problems, however, thanks to so-called "big data." Those tools weren't available at the onset of GM's ignition problems, nor during the famous Ford-Firestone tire recalls of a decade ago, which is one of the reasons why both those discoveries took longer than they should have, Cole said. But by using computer algorithms to sift through massive amounts of information, they hope to identify future problems earlier and, in some cases, save lives.
Still, no tools can catch all part defects before they reach consumers. "These things are always going to occur," Cole told us. "If you completely eliminate the possibility of recall, it probably means that you're not pushing the state of the art in automotive technology."
Related posts: