Economies of scale can cut manufacturing and development costs, but engineers who grow too fond of using common parts would do well to consider the recent recall numbers of General Motors.
Last week, the automotive giant announced it is recalling 2.7 million vehicles for defective parts ranging from tail lamps to tie rods to windshield wipers. Weeks earlier, GM recalled 2.6 million vehicles for faulty ignition switches.
In both cases, the defective parts were spread across multiple vehicle models. The tail lamp defect, for example, affected the Chevy Malibu, Malibu Maxx, Pontiac G6, and Saturn Aura. The tie rod problem turned up on Chevy Silverado, Chevy Tahoe, and GMC Sierra. And the ignition switch served as a virtual case study in commonality, with six different GM vehicles being affected.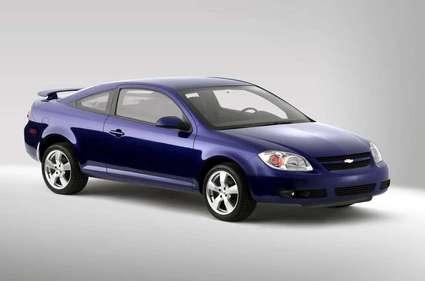 "There's been a lot of talk about common components and how commonality is a good thing," Steven Eppinger, professor of engineering systems at MIT, told Design News. "On one hand, it's good because you can put more engineering into fewer parts. But on the other hand, if you fail to put good engineering into those parts, you're going to have a lot of problems on a lot of cars."
Indeed, GM had a lot of problems on a lot of cars, running up costs of $1.3 billion for the ignition switches. In a press release, GM estimated that the additional cost of the latest recalls will exceed $200 million.
Ironically, the biggest reason for commonality is cost cutting. "The idea of scale is very important," David Cole, chairman emeritus of the Center for Automotive Research, told Design News. "It's driven by costs -- cost of parts, development, and testing. But you add a significant amount of risk, because with that scale, the numbers are so much higher."
Today, auto companies use commonality on components such as nuts, bolts, hinges, hoses, bulbs, motors, housings, wiring harnesses, and electronic chips, which are seldom seen by consumers. They typically don't employ commonality on visible parts of cars, such as sheet metal body panels. That way, they can maintain the uniqueness of their exterior designs, while benefiting from invisible economies of scale.
Cole said that defects typically arise from two key areas: design and manufacturing execution. GM's ignition woes, for example, started when an out-of-spec switch found its way into an ignition system. The already complicated problem was later compounded when engineers signed off on a new switch design, not realizing that changes had been made. GM's tie rod problem, meanwhile, came to light when it was discovered that the rod's threaded attachment might not be tightened to correct specifications during manufacturing.
"The problems you want to avoid are the ones related to the design," Cole said. "But you're always going to have some manufacturing issues."
Avoiding those design problems, however, can be trickier when the parts are spread across numerous car models. In that case, common parts may serve under different conditions, making it harder for engineers to set test requirements. "The engineers end up trying to make the same part work with a different trim or different column or different seat," Eppinger told us. "And then they fail to test the part under all the right conditions."
Cole said that use of common parts goes far beyond GM. Today, just about every big car manufacturer does it. "Honda and Toyota have used globally common parts for a long time," he said. "When they have an issue, it ends up all over the world."
The key is to minimize the issues through greater attention to engineering detail, according to Eppinger: "When you're dealing with the engineering of just a few parts, you have all the more reason not to skimp. You only get hurt when you don't put in all the good engineering that's needed."
Related posts: