A new microcontroller (MCU) from Freescale Semiconductor aims to simplify embedded software development for both experienced engineers and novices alike.
The MCU, which includes software and tools support, addresses an issue often cited by engineers as one of the biggest challenges in embedded product development. "If someone doesn't have a computer science or electrical engineering background, and they're not familiar with code development, then software can be a big hurdle," Steven Tateosian, global marketing manager for Freescale Kinetis MCUs, told Design News at the recent Freescale Technology Forum. "But with this, someone who hasn't programmed a 'micro' before can download the software, get the board, and start their development."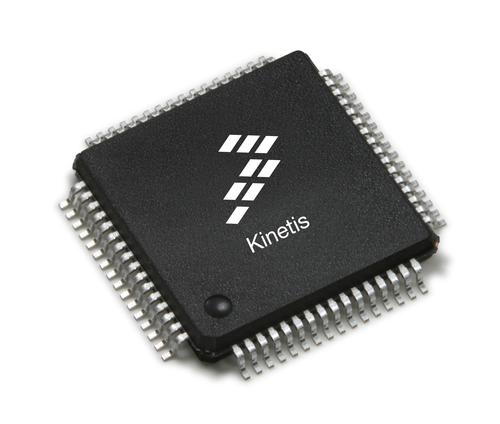 Known as K2, the second generation of Freescale's Kinetis K family, the new MCUs include a software development kit (SDK) for creating an application. The SDK incorporates hardware abstraction layers, RTOS adaptors, peripheral drivers, libraries, middleware, and usage examples. Also included in the MCU bundle is the Kinetis Design Studio Integrated Development Environment.
"This about enablement," Tateosian told us. "We have a bunch of new tools and software around these products that will ease development and speed time to market."
For embedded developers, such features are becoming increasingly important. A recent 2013 Embedded Market Study (requires registration) by United Business Media (parent company of Design News) said that the ratio of resources invested in embedded products tends to be 60% for software, 40% for hardware. The study also cited software development tools far and away as the most important factor in choosing a processor.
The second generation of the Kinetis K family is based on the ARM Cortex M4 core. It is targeted at embedded applications ranging from health and fitness to energy and factory automation. The portfolio, which delivers up to 180 MHz of performance and 2 MB of Flash, has also made drastic cuts to power consumption, when compared to predecessors.
Still, Freescale says that for most users, tools and software will be key. "We haven't enabled anyone to do things they couldn't do before," Tateosian told us. "But we made every aspect of it easier."
Related posts: