In some movies, the cars are the stars. American Graffiti and Fast and Furious, to name a couple, drew much of their audience appeal from their use of noisy internal combustion engines.
But cars needn't be racy to play prominent roles. Thelma and Louise's 1966 Ford Thunderbird, for example, will long be remembered for (spoiler alert!) quietly sailing off a cliff in the movie's climax. And the Ford Explorer's notable contribution to movie history was that it was passively crushed and shredded by a Tyrannosaurus Rex in Jurassic Park.
For the third time, we provide a photo collection of Hollywood vehicles. Bearing in mind that engine size doesn't necessarily translate to star power, we've included the big and the small, the fast and the slow. From the dilapidated Volkswagen van in Field of Dreams to Christie Brinkley's racy Ferrari in National Lampoon's Vacation, we offer a glimpse of four-wheeled stardom.
Click on the "Wagon Queen Family Truckster" below to start the slideshow.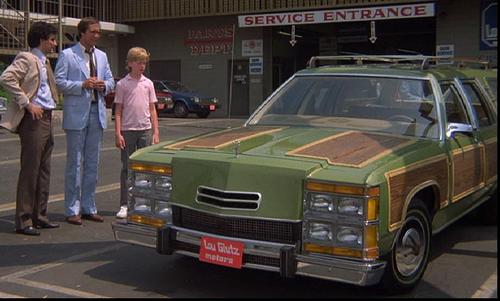 Related posts: