The National Highway Traffic Safety Administration's (NHTSA) recent backup camera mandate could open the door to more vehicle innovations, including better graphical displays, 360-degree camera views, and an increased use of Ethernet.
"Today, many low-end cars have no graphics, and they will have to have center-stack displays," Ray Cornyn, vice president of product management and marketing for Freescale Semiconductor's Automotive MCU Products, tells Design News. "You're also going to see better graphics on the simple infotainment systems, because now you're going to have to display the images from the backup cameras."
Those developments are expected to trickle down over the next four years as the government mandate reaches production vehicles. In March, NHTSA announced a rule requiring that all new vehicles under 10,000 pounds must come equipped with "rear visibility technology" by May 1, 2018. The technology's field of view must include a 10-ft. by 20-ft. zone directly behind the vehicle, so as to reduce death and injury caused by backover accidents.
Click on the photo below to see examples of how cameras are already in use on many cars today.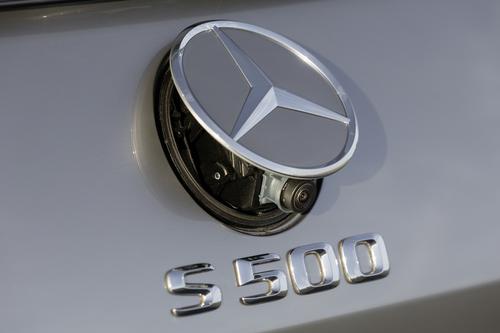 "Rear visibility requirements will save lives, and will save many families from the heartache suffered after these tragic incidents occur," NHTSA acting administrator David Friedman said in a press statement released last month. On average, 210 fatalities and 15,000 injuries a year are caused by backover crashes, the agency said.
The widespread use of backup cameras will also spawn other visibility-based features in the vehicle, Cornyn tells us. Suppliers are already teaming with automakers to create 360-degree visibility by using software to stitch together multiple camera views around the vehicle. The 360-degree technique will enable drivers to see a top-down view around the car, as if a camera were hovering above it. "Backup cameras are just the first step," Cornyn said at the recent Freescale Technology Forum in Dallas. "Surround view is definitely the next step."
He said he also expects Ethernet to play a big role in future vehicles. Ethernet would enable multiple cameras around the vehicle to communicate over a single network, instead of sending signals over point-to-point wiring, as is typically done today. Broadcom Corp., which has teamed with Freescale on the development of such technologies, says that automakers can reduce connectivity costs by 80% and cabling weight by up to 30% by using Ethernet on vehicles.
"Today's cameras are hard-wired with some pretty expensive cabling," Cornyn tells us. "Automakers are going to need Ethernet as a way of cheaply networking multiple cameras around the vehicle." As a result, Ethernet could also see use in automotive audio and back-seat video, he adds.
The new mandate will be phased in over the next four years, with the backup systems required on 10% of each automaker's vehicles by 2016, 40% by 2017, and 100% by May 1, 2018. It is not expected to present a problem for most automakers, however. The Alliance of Automobile Manufacturers has said that cameras are now offered as standard or optional equipment in about two-thirds of today's top-50-selling vehicles.
NHTSA estimates that the cost of such systems –- including camera and display -– will range from $132 to $142 per vehicle by 2018. "There will be some added cost, but most people believe this is a worthwhile addition," Cornyn says.
We want to know: What do you think of the mandate? Does your car have a backup camera? Tell us in the comments section below.
Related posts: