The 2014 North American International Auto Show opened its doors to the public in snowy Detroit last week. It offered its annual seamless blend of cars, celebrities, bright lights, loud music, short dresses, and variable camshaft timing.
The show, which included a visit from Vice President Joe Biden and an evening appearance by Sheryl Crow, featured 71 vehicle debuts. Chevrolet, Toyota, Chrysler, Cadillac, Porsche, Lexus, Acura, Audi, BMW, Mercedes-Benz, and many others made major introductions. On the technical side, Ford stole the show by unveiling an F-150 truck with heavy doses of aluminum and high-strength steels.
We offer photos of the show's newest vehicles and technologies. From aluminum trucks to racy concept cars to nine-speed transmissions, take a peek at some of the auto industry's most notable introductions for 2014.
Click Chrysler's Stryker Green SRT Viper below to start the slideshow.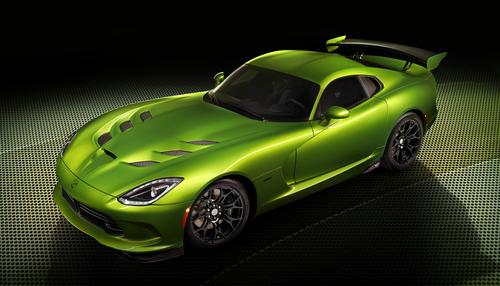 Related posts: