Parents of teen drivers may now have a way to remotely prevent use of a smartphone while their child is behind the wheel. A new "appvice" -- a combination software application and hardware device -- blocks inappropriate use of a smartphone by a car's driver, while allowing passengers to use their smartphones. At the same time, it is able to discriminate between good and bad apps, allowing drivers to take Bluetooth-based calls, for example, while preventing them from reading texts or playing Angry Birds.
"We're all programmed to answer our phones when they ring," Rob Guba, CEO of CellControl, told Design News. "Everyone says, 'Just turn the phone off.' But the problem is, we don't."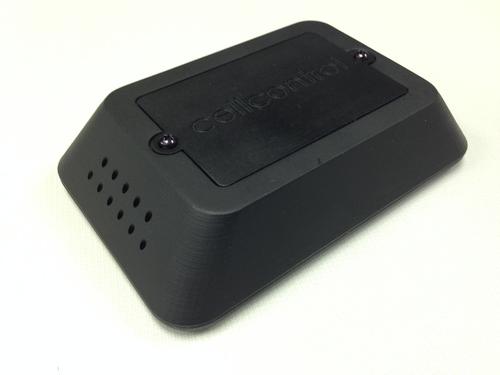 Known as DriveID and introduced at this week's Consumer Electronics Show, the system consists of a software app, which loads onto a smartphone, and a small electronic box that sticks on the car's windshield. The box works with the smartphone to determine who is using it and whether their activity should be blocked. By dividing the vehicle cabin into sectors, determining where the phone is, and monitoring the activity, DriveID can halt distracted driving.
"It sends commands to the phone," Joe Breaux, chief technical officer of CellControl, told us. "So if you're playing Angry Birds, it will lock your phone. But if you want to use Apple's Siri for navigation, it will allow you to do that."
DriveID measures about 3 x 5 inches, roughly the size of a toll tag. It contains a microcontroller, sensors, and a wireless communications processor. But it must work with a smartphone or tablet to make the scheme work. "The smarts are in the mobile app," Breaux told us. "It's the phone that distinguishes whether you're the driver or passenger."
CellControl claims that DriveID is the first device to block usage of an iPhone. By design, iPhones don't allow for apps to shut down other apps, which is one reason CellControl must use the external windshield-mounted box to send the blocking commands.
Guba says the system's intelligence even allows it to respond to movement of a smartphone within the car. If a driver hands off the phone to a passenger, for example, the app will allow the passenger to take a call that would otherwise be blocked in the driver's seat.
The device could be especially important for young drivers, many of whom keep their smartphones with them at all times and almost reflexively respond to them. "We feel there's a big market segment out there among teens and new drivers," Guba told us.
Related posts: