This holiday season, when you kick your feet up to watch football, remember this: There are engineers out there. Not just on college teams, but in the pros, as well.
Kansas City Chiefs offensive tackle, Eric Fisher, for example, is a mechanical engineer. So is James Develin of the New England Patriots. This year, the National Football League (NFL) also has three cheerleaders with engineering degrees, including a systems engineer, chemical engineer, and computer engineer.
Going back a bit further in history, the founder of the NFL, George Halas, was an engineer. At least five NFL Hall-of-Famers were also engineers. One former NFL quarterback was an engineering professor. And one family, well-known to football fans (the Matthews), has had two engineer-footballers.
We've collected photos of current and former NFL players, coaches, and cheerleaders who once wrestled with thermodynamics. From fullbacks to mechanical engineers, we offer a brief list. Did we forget anyone? Tell us in the comments section below.
Click on the photo of Bruce Matthews below to see who else made our list.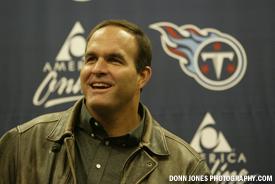 Related posts: