Whether you believe it is at fault or not, Toyota's recent loss in an unintended acceleration case should make one thing clear to observers: This is only the beginning.
To understand why, consider the story of Tom McDonald. McDonald, an Audi spokesman in the 1980s, received a call earlier this year from a law firm wanting to depose him about an unintended acceleration case from 1986. "They told me, 'Your name has come up as a possible person to be deposed in an Audi unintended acceleration case,' " McDonald told Design News. "It didn't really surprise me, but I had hoped it might be over after all these years."
McDonald's story became especially relevant after last week's decision in the Toyota unintended acceleration lawsuit. The lawsuit stemmed from the case of a 76-year-old woman whose Toyota Camry sped out of control as she was exiting an Oklahoma highway. The ensuing crash injured the woman and killed her passenger. Last week, a jury found in favor of the woman, awarding her $3 million.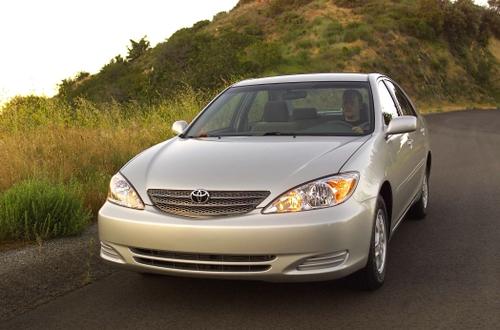 Prior to last week's verdict, Toyota had already won in three unintended acceleration claims. Now it's facing another trial next month in California, where about 200 death and injury cases are pending.
In the recent trial, electronic throttle control was cited as a cause. Because modern throttles no longer employ an old-fashioned throttle-valve cable for actuation, lawyers cited the possibility "outside electronic signals" -- in other words, electro-magnetic interference (EMI) or radio frequency interference (RFI). Software was also a possible culprit, according to a story in our sister pub, EE Times.
But prior to last week's verdict, other potential issues were cited. In 2012, 154,000 Toyota vehicles were recalled, due to potential misplacement of floor mats, which could have bunched up under the accelerator. A few weeks after that, a US Senator demanded that the National Highway Traffic Administration look into "tin whiskers" as a possible cause of unintended acceleration. And prior to that, Toyota considered other theories, including potential problems involving heaters and accelerator friction levers.
The parallels between the Toyota and Audi cases are striking. Audi looked at EMI and RFI. Its engineers searched for outside influences on the vehicle's cruise control. And it examined -- over and over again -- the idle stabilizer. But no smoking gun emerged. "We kept looking for it," McDonald told us. "I almost prayed for it. I said, 'Please let us find the reason for it, and extract us from this quagmire of terrible public opinion.' That way, we could have at least said, 'Yes, we found the problem and we repaired it.' "
But Audi's efforts, of course, weren't able to stop the flood of accusations and bad publicity. "There was suspicion on everyone's part -- The Center for Auto Safety, the Audi Victim's Network, and the State's Attorney's Office," McDonald said. "Everyone became an expert."
If no technical culprit is found in the Toyota case, the issues associated with electronic throttle control could loom large over the next few years. Virtually every automaker now employs it, and it has become a technical foundation for active safety features, such as lanekeeping, adaptive cruise control, and collision avoidance. "It won't matter how many lives you save with those technologies," David Cole, chairman emeritus of the Center for Automotive Research, told us. "If you lose one life due to electronic failure, you're going to be wide open to broad litigation."
Not knowing the intricacies of Toyota's case, McDonald freely acknowledges that the giant automaker may still have an unidentified technical issue. "It could be a confluence of factors," he said. "Maybe there's not one problem. Maybe it's two or three things happening together."
He doubts, however, that a smoking gun will be found. "I don't think there will ever be a definitive answer, an 'aha' moment," he told us. "If history is any indicator, Toyota could be in for a long battle."
Related posts: