Too often, design engineers don't want to hear about lightning. Never mind that its transient voltages can fry circuit boards, crash servers, and jeopardize data. Lightning discussions are a pain.
"A lot of design engineers don't fully understand how much damage lightning can cause," Bharat Shenoy, director of technical marketing for the Electronics Business Unit at Littelfuse Inc., told Design News. "When you bring up lightning protection, it bothers them. They say, 'I didn't plan on spending extra money for that.' "
Shenoy has a message, though, for engineers building high-reliability equipment: Critical applications need immunity against lightning strikes. "Think about Google or Facebook or any company that runs a big datacenter," he told us. "Can you imagine what happens when just one portion of their datacenter goes down?"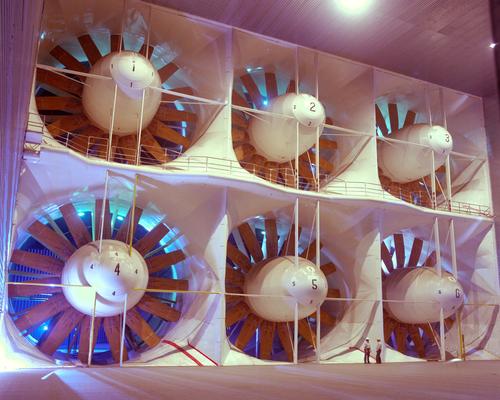 Indeed, 24-hour datacenters stand to lose big when lightning strikes, even if the strike point is half a mile away. "A lot of the transients will seep into areas of nearby buildings and induce surge currents on the wiring inside," Shenoy said. "Eventually, it travels back to the sensitive electronics. It happens all the time."
Mechanical protection, such as lightning rods, won't necessarily save the equipment. When lightning hits, it can deliver hundreds of thousands of amps of current, only a portion of which is handled by mechanical means. Even after passing through lightning rods and primary protection systems, stray currents in the building may be 3,000A and 6,000V.
To be sure, such surges may last for only a very short time -- typically a few microseconds -- but the period is nevertheless long enough to damage circuit boards. To protect against damage, Shenoy recommends three potential solutions, depending upon the type of application and surge.
The first -- varistors -- offer surge handling capabilities for applications involving high currents and high voltages. The second -- polymer-based electrostatic discharge (ESD) suppressors -- are targeted at sensor lines and input/output of measurement equipment. Such polymer-based devices offer low capacitance, and are therefore unlikely to distort the sensor signal that's being monitored by the equipment. The third -- silicon-based devices or arrays -- offer speed. Silicon-based suppressors can clamp down almost instantaneously on surges. The trade-off, however, is that they can't handle the big currents and voltages of other suppression devices, such as varistors.
"These devices will see the surge currents and voltages build up, and they will conduct them away from the sensitive electronics, to ground," Shenoy said.
Applications for such devices go beyond datacenters. They are often employed in costly test equipment and in large machines such as wind tunnels, housed in big buildings that can attract lightning.
Ironically, electronics designers often overlook the need for such protection because they are concerned with performance, Shenoy told us. "They don't teach this to engineers in school," he said. "Everyone is worried about the packaging and performance of their systems, so they don't make room for it. But if they take this into account early enough in the design cycle, they could save themselves a lot of problems later on."
Related posts: