Toyota Motor Corp. will enter outer space in August, as a robot it co-developed rides to the International Space Station. Kirobo, a 13-inch-tall humanoid communication robot, will leave for the Space Station on August 4, returning to Earth in December 2014. During its 16-month stay there, it will engage in "discussions" with astronaut Koichi Wakata, marking the first time conversations have occurred between a robot and a human in space.
"Kirobo's software is different from existing one-on-one question-and-answer systems," Fuminori Kataoka, project general manager for Toyota's Product Planning Group, stated in a video press release published by the automaker (see it below). "It was designed so that the person can feel the robot being sympathetic or kind as they speak to each other."
Click on the image below to see Kirobo and other humanoid robots in action.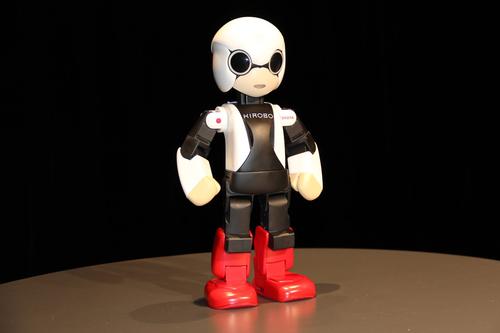 The robot, which weighs a scant 2 pounds, uses natural language processing and voice recognition software developed by Toyota. The joint research project was carried out by the University of Tokyo's Research Center for Advanced Science and Technology, Kyoto University's Robo Garage, and Toyota.
Toyota engineers hope to gather data that would enable them to further understand human-robot communication. "Interactive conversation services are gradually evolving into systems that don't just answer specific questions with specific answers, but into systems that can take and focus on specific elements of the conversation," Kataoka said.
Toyota isn't the first automaker to build humanoid robots. General Motors' Robonaut 2 served in space in 2011. And Honda's humanoid Asimo robot has mowed lawns, delivered cafeteria trays, and run up to four miles-per-hour during its 13 years.
Robotic experts have more recently focused on developing human characteristics, such as empathy and humor, in robots. At the Freescale Technology Forum (FTF) in 2011, CEO Heather Knight of Marilyn Monrobots, demonstrated a robot that told jokes and did imitations of Darth Vader and Buzz Lightyear. "Humor is one of our most important human attributes," Knight told a gathering at FTF. "If robots can learn humor, it can help them connect with people."
Related posts: