The Fukushima Daiichi nuclear powerplant performed beyond its best expectations after being struck by a mammoth earthquake and a 40-ft-high tidal wave in 2011, experts said last week.
More than two years after the earthquake and tsunami struck, studies are now showing that radiation exposure levels were much lower than originally predicted. Thus far, the only deaths directly attributed to the nuclear plant have been related to the evacuation of residents, and not to radiation exposure. "The powerplant did an incredible job," Jeff Terry, an associate professor of physics at Illinois Institute of Technology, told Design News. "Even with multiple meltdowns and explosions, there were no radiation-related fatalities."
The performance of the plant has been a surprise to some. Media reports initially following the disaster predicted thousands, and in some cases, tens of thousands, of fatalities.
Click the image below to start the slideshow.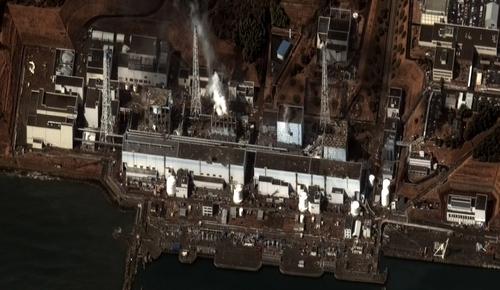 But a recent study published in Transactions of the Japan Academy indicated that radioactive cesium levels were too low to detect in 99 percent of the 22,000 residents examined in Fukushima Prefecture over the past two years. "Internal exposure levels of residents are much lower than estimated," wrote Ryugo Hayano, a professor of physics at the University of Tokyo in the recently published study.
To be sure, there are still many legitimate concerns about the effects of the disaster on the plant. Thousands of Fukushima residents still can't return to their homes and groundwater at the plant is contaminated. Tea leaves, rice, beef, and other agricultural products may also be affected by low doses of radiation. Moreover, molten fuel almost certainly flowed through steel reactor vessels and is now believed to be residing inside concrete containment buildings, where it may have to remain for years. "We won't know how bad it is until someone gets in there," Terry told us. "And that could take five to 10 years."
Still, exposure levels have been low for residents and plant workers alike. First-year radiation doses for individuals in the area of greatest exposure were measured at 2 rems (a rem is a measure of biological damage to tissue), according to a University of California-Berkeley physics professor in a recent Wall Street Journal article. Those levels are only slightly higher than what individuals are typically subjected to, but are not considered dangerous.
On average, 0.6 rems per year is normal, while nuclear powerplant workers are limited to about 5 rems per year. According to the 1982 book, Nuclear Power: Both Sides by Michio Kaku, 1,000 rems would kill a person a few days after exposure, 500 rems would kill half of the exposed population within a few weeks, 200 to 400 rems would cause radiation sickness and hemorrhaging, and 50 rems would cause no immediate visible effects, but could induce long-term damage.
"In this case, the public got hardly any dose at all," James F. Stubbins, a professor of nuclear, plasma, and radiological engineering at the University of Illinois, told Design News. "And the workers' doses were low, too."