A dramatic increase in demand for smart meters is going to create a big growth opportunity for makers of embedded electronic products ranging from microcontrollers and analog sensors to operating systems, according to a new study published by Pike Research.
The study predicts that 55 percent of the world's 1.5 billion electromechanical meters will be replaced by smart meters as part of an effort to create smart grids before 2020. Each year between now and then, 75 million to 99 million smart meters will be installed, says the report, "Smart Electric Meters, Advanced Metering Infrastructure, and Meter Communications: Global Market Analysis and Forecasts."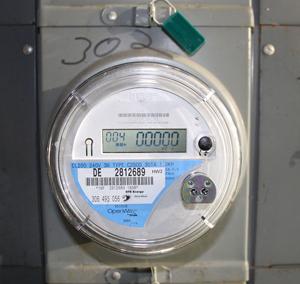 "Meter manufacturing was pretty dull for about 100 years," Bob Gohn, vice president of research for Pike told Design News. "But now we're having a burst where we're replacing more than half the world's meters in less than 10 years."
The reason for the large-scale replacement effort is that electric utilities want to reduce their operating costs and set the stage for increased use of renewable energy. Smart meters enable them to reduce operating costs because utilities don't need to send out workers to read the meters, nor are workers necessarily needed to shut off power or turn it back on, Gohn said.
At the same time, smart meters encourage consumers to use appliances or charging systems during off-hours when wind power is more prevalent. Smart meters make that possible because they incorporate embedded computing intelligence and two-way communications, which enables them to measure electricity consumption and autonomously report it back to the utility.
"Instead of reading the meter once a month, or once every six months, the utility can take readings every 15 minutes or hour," Gohn said. "And it can set up different rates for electric usage, depending on the amount of power that's used at any given time of day." The use of the new meters is already growing in the US and is expected to spread to Europe and Asia over the next eight years, Pike's study said.