Experts say that the intelligent highway will save more lives than seat belts, airbags, and electronic stability control. For sheer lifesaving capacity, nothing in the history of the auto industry will come close to it.
The reason for the superlatives around the technology is simple: Vehicle infrastructure integration (VII), as it's known, will allow cars to talk to one another, as well as to traffic lights and stop signs. It will enable them to communicate with municipalities, government agencies, car dealerships, and traffic control centers.
As a result, cars won't collide. They'll "know" when to slow down, when to turn, and when it's safe to enter an intersection. They'll prevent drivers from making dangerous lane changes and enable them to head-off multi-car crashes.
Click on the image below to see 13 examples of these potentially lifesaving technologies.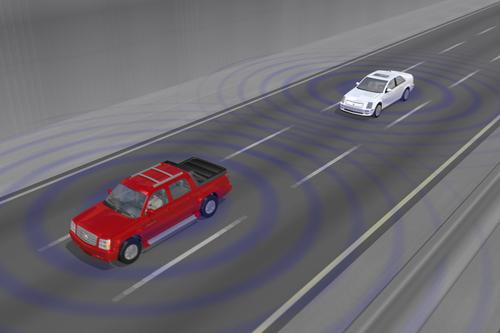 Related posts:
If you've always dreamed of hanging with the pit crew at Indy, your opportunity has arrived. Littelfuse Inc., a KV Racing sponsor, is sponsoring the Speed2Design contest. Winners will attend the race, visit the pits, and talk engineer-to-engineer with crew members.
The Speed2Design promotion is connected to five Indy Racing League series races in Indianapolis (May 27); Fort Worth, Texas (June 9); Qingdao, China (Aug. 19); Sonoma, Calif. (Aug. 26); and Fontana, Calif. (September 15). Littelfuse will randomly select five participants to attend each Speed2Design event.
Click on the link to access the entry form for the Speed2Design contest.