In a bid to help automakers cut the fuel consumption and emissions of next-generation engines, Freescale Semiconductor is rolling out a three-core microcontroller (MCU) that they predict will boost computing performance without drawing more power.
The new MCU, being introduced at this week's Society of Automotive Engineers World Congress in Detroit, could enable engineers to more precisely control direct injection fuel systems, which are gaining popularity as automakers try to eke more efficiency out of future engine designs. The product is said to offer twice the performance of its best predecessors without a corresponding increase in current consumption.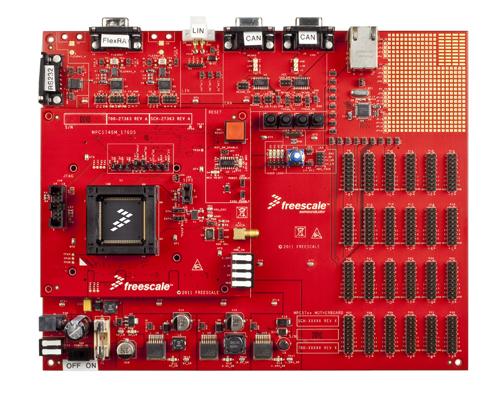 "Up to now, powertrain has always been about more (computing) performance," Tony Veri, product marketing manager for powertrain MCUs at Freescale Semiconductor, told us. "But lately we're hearing from customers saying, yes, they need more performance, but they also need to get more efficient use of current."
Known as the Qorivva MPC5746M, the new device uses three Power Architecture cores, each operating at 200MHz. The three-core architecture is said to be significant because it doubles the computing performance of its predecessor, but keeps the device "in the same power envelope."
"Clearly, we have the capabilities to create a 400- or 600-MHz, or even a 1-GHz, core," Veri said. "But the problem is that the power would go through the roof and that would now be unacceptable. The only way we are able to get the computational rates we need and still keep power in check is by going the multicore route."
Veri said that the three-core device offers about twice as many "Automarks" as its predecessor, the MPC5674F, which was rated at 305 Automarks. An Automark, calculated by locating the engine's cog when the spark is ignited, is a computing benchmark commonly used by automakers.