As multicore processing architectures grow in popularity, suppliers are rolling out solutions to help engineers program the new breed of devices.
PolyCore Software is offering a new version of its Poly-Platform that includes a graphical tool to map applications to multicore architectures. The tool is targeted at the telecom, datacom, military, aerospace, and process control sectors, but it can serve in virtually any application being migrated from the single-core world to the multicore one. The idea is to help engineers deal with the technical barriers inherent in splitting up applications to run on multiple cores in the same chip.
"For people who get used to single-core programming, the move to multicore can be challenging," Zihong Lin, strategic marketing manager for the multicore business at Texas Instruments (TI), told us. "The environment is different. They have to think out partitioning the software and syncing up all the tasks between the cores."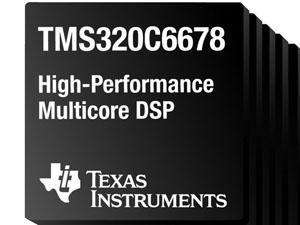 In 2010, TI introduced a hardware solution called MultiCore Navigator that aims to help with the programming of multicore devices. In 2011, the most recent version of the OpenMP application programming interface came out. It gives engineers a flexible interface for developing parallel computing applications. And many other hardware and software suppliers have rolled out multicore solutions of their own.
Suppliers say not all applications need such tools. "If you're sending a message from one core to another, and that's the only direction it's going, then you can probably get away with whatever you're doing now," Ted Gribb, vice president of sales for PolyCore, told us. "But as soon as you want to do interactions between cores, then it becomes more challenging."
"When the application is doing different things in different cores, and there's a need for those cores to communicate, then it becomes complex," said Tom Flanagan, director of technical strategy for TI's multicore group.