There's no stopping the march of electronic distractions into the vehicle. Smartphones, satellite radios, video, iPods, Internet, navigation, CDs, and a host of other products have already made their debut on the dashboard, and there's more to come.
"Consumers have a stated desire for these things," Scott Geisler, engineering group manager for active safety at General Motors, told us. "Either their drive is boring or unproductive, but there's a definite perception that they can do more than just control a vehicle on asphalt."
And therein lies the problem. Drivers believe they can do more, so they text, dial phones, browse the Internet, and look at social media -- all while trying to keep eyes on the road and hands on the wheel.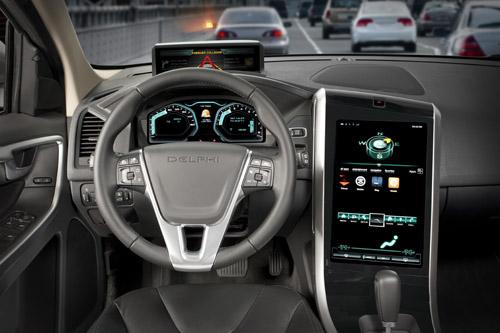 The National Transportation Safety Board is worried about this growing electronic phenomenon. It recently looked at the 3,000 fatal accidents per year caused by driver distraction, and it made a daring decision. The NTSB called for the "first-ever nationwide ban on portable electronic devices" -- including cellphones -- for drivers.
But consumers fought back. On Websites and radio shows, they made it clear that they wouldn't stow their electronics. Joined by Secretary of Transportation Ray LaHood, the auto industry declared the idea unrealistic.
"You can't say that drivers shouldn't do anything but drive," Geisler said. "And you can't say that we should let everyone manage themselves. Neither of those extremes are reconcilable in the marketplace."