Surgeons who depend on video images in the operating room are about to get a big boost in picture resolution.
Using a new optical sub-assembly to do the so-called "muxing" and "demuxing," they'll be able to send video images from in-body probes to operating-room monitors without the loss of resolution that often occurs during such transfers.
"If you want high-definition video, you have to be able to convert the (electrical) signals to optical, and we're the first to be able to do this in the operating room," Craig Morris, Video over Fiber sales manager for Omron Electronic Components LLC, maker of the new optical sub-assembly, told us.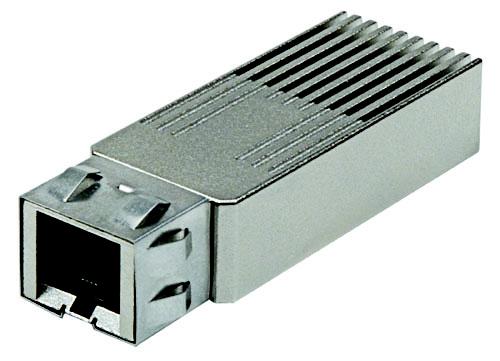 He said that the technology addresses a problem that has long plagued operating room (OR) video systems. Because OR real estate is at a premium, images are normally passed through, and stored in, servers as far as 300 feet from the surgical suite. As the images move from the OR to the server and back, resolution is lost.
"You have a choice," Jeff Brown, senior sales engineer for Omron, said in an interview. "You can put the server 300 feet away and have lousy video, or you can put it in the operating room and have good video. But up to now, you couldn't have both."
Omron's solution is a multiplexing/de-multiplexing (muxing/demuxing) device that converts the signals to an optical format, which won't lose resolution as it caroms back and forth between the OR and the server. Earlier this year, Omron announced the release of a Video-over-Fiber component, called the SX4 Mini Module, which offers a throughput of 14Gb/s over a single optical fiber. Late last year, the company demonstrated transmission of HD video over distances of 300m using the technology.
In the OR, the mini module would be used to convert digital signals to optical as they leave an in-body probe and begin their journey to the server. The optical signals would then be converted back to digital at the remote server, back to optical after leaving the server, and again back to digital at the OR monitor. Up to now, there was no conversion to optical. Digital signals typically travelled over copper-based cables, and resolution was lost in the process, according to Omron.
The SX4 Mini Module, which is about the size of a baby's pinky finger, enables the muxing and demuxing because it contains lasers, filters, prisms, and reflectors aligned in extremely precise ways. Omron said the company is able to mount the parts within a plastic housing to a precision of about 1µm. Cost of the technology is expected to be high, however, possibly reaching about $400 for a transmitter-receiver pair.
The company predicts the technology will see use in applications inside and outside the medical industry. In addition to endoscopy, colonoscopy, and robotic surgery, Omron engineers foresee it being applied in digital signs, high-end audio-visual systems, and high-definition television broadcast systems. "Anywhere you see long runs of high-definition video, you could use this," Morris said.
Related posts: