Cadillac will make its debut in the compact luxury market segment this year, thanks to a massive engineering effort that has resulted in a lightweight, high-strength body structure.
The structure makes liberal use of aluminum, magnesium, high-strength steel, and ultra-high-strength steel. It played a key role in bringing the new ATS sedan in at a curb weight 500 pounds lighter than that of its closest predecessor, the Cadillac CTS.
"We counted mass on all of our structural members in terms of grams," David Masch, vehicle chief engineer of Cadillac, told us. "We even ended up debating the size of fasteners."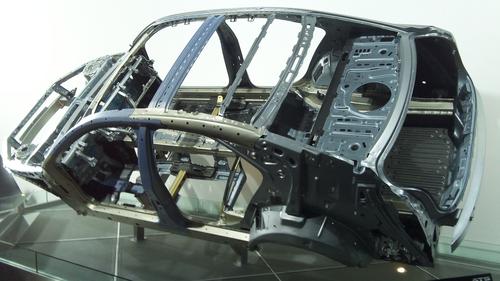 Cadillac's design effort called on teams of structural engineers, chassis engineers, materials specialists, and mathematicians to create a body structure that would manage loads intelligently. By positioning structural members to be in shear, rather than in bending, the designers made cross-sectional areas of virtually all members smaller. "Putting members in shear is the most efficient way to manage loads," Masch said. "The more you can get those structural members in line with the loads, the more efficient you can make them."